Home
> Breaking the Stigma: Reasons to Reach for Your Credit Card
Breaking the Stigma: Reasons to Reach for Your Credit Card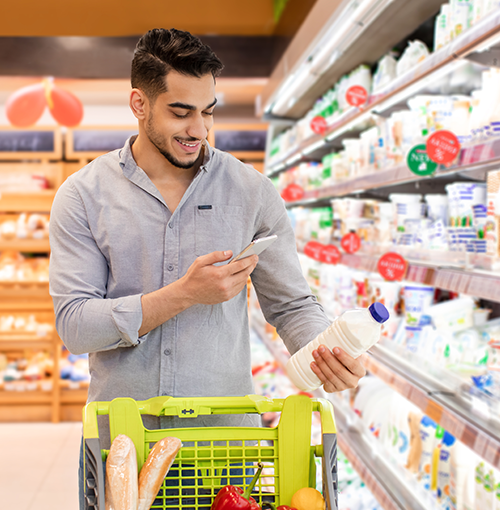 There is no denying that credit cards get a bad reputation. However, if you follow money-smart credit card practices, using your credit card can give you a sense of security and can be incredibly rewarding. Here's how:
It'll Help Build Your Credit
A credit card, when used responsibly, is a powerful tool to help you build or rebuild your credit quickly. Making your payments on time and keeping your credit utilization under control can make a big impact in boosting your score.
It's Secure
Another good thing about using a credit card is that it offers you more security than other forms of payment. For one thing, your credit card isn't linked to your checking or savings account — keeping the funds in those accounts safe from fraud if you use your credit card to make purchases online, at the pump, or at restaurants (when your payment card may go out of sight for a time). Also, your credit card has a limit. If you experience fraud on your account, you can shut it down and get provisional credit — meaning you don't have to risk your account going in the negative or have some of your bill payments bounce.

Tip:
Registering your Members First Credit Union of Florida credit card on the
SecurLOCK Equip® app
allows you to take control of your card. Receive real-time alerts for all card activity, switch your card on and off, set spending limits, limit card activity based on location, and more.

You Can Earn Rewards
Rewards are a big deal. If you're going to spend the money anyway, why not get something back in return? Depending on the program, your rewards can snag you deals on travel, cash back, or merchandise/gift cards for your loved ones during the holidays or as a treat to yourself. While not every credit card program comes with rewards, Members First Credit Union of Florida offers rewarding Visa® credit card options. Our cards come with a fixed rate that is low and competitive and give you rewards for your purchases that you can redeem for fuel purchases at participating gas stations, statement credits, cash back, travel, merchandise, charity, and more.
It's Digital Wallet-Friendly
While you can use your debit card with digital wallet services like Apple Pay®, Android Pay®, or Samsung Pay®, there is some comfort in knowing that your credit card gives you an extra layer of security. Additionally, you can benefit from also earning rewards by using your rewards credit card to make contactless payments. And, with mobile wallet security services like SecurLOCK Equip®, you can protect and manage your credit card with ease.
Get A Credit Card That Pays
Members First Credit Union of Florida has rewarding Visa® credit card options with low, competitive rates.
Check Out Our Credit Card
Features and Benefits.
Ready to Get Started?
Consult With a MFCUFL
Financial Representative.
Call (850) 434-2211 & Select
Option 2 or Find a Branch
Near You.
---
---
RESOURCES
APR = Annual Percentage Rate. Rates and terms are based on individual credit worthiness. The method of computing finance charges (or interest) for purchases (including new purchase) is based on the Average Daily Balance. Rates are subject to change without notice. For our complete credit card disclosure, click here.
« Return to "Blog"
Go to main navigation