Drive-thru Services
TAKE CARE OF YOUR FINANCIAL TASKS FROM THE COMFORT OF YOUR CAR.
At Members First Credit Union of Florida, we get it. You don't always have time to park, stand in line, and wait for a Financial Service Representative to help you. That's why we offer Drive-thru Services at all of our branch locations. Get excellent service from an actual Financial Service Representative from the comfort of your car.
What Can We Help You With?
The following services are offered at all of our drive-thru locations:
Balance Inquiries

Deposits

Withdrawals

Transfers

Check Cashing for members
Loan Payments

Credit Card Payments

Check Ordering

Cash exchange for members (no coins at drive-thru)
DRIVE-THRU LOCATIONS & HOURS
See below for a list of our drive-thru locations and hours.
GARDEN ST BRANCH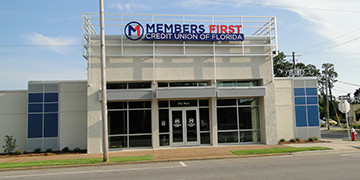 (Downtown Pensacola)
251 West Garden St. Bldg. I
Pensacola, FL 32502
.............................................
Drive-thru Hours:
Mon-Thur 8:30AM - 4:30PM
Fri 8:30AM - 5PM
Sat Closed
.............................................
Drive-up ATM
Drive-up Night Drop
---
FAIRFIELD DR BRANCH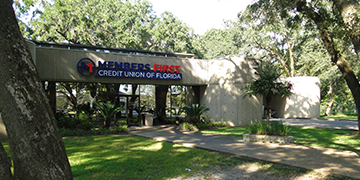 (Across from Lowe's)
4240 West Fairfield Dr.
Pensacola, FL 32505
.............................................
Drive-thru Hours:
Mon-Thur 8:30AM - 4:30PM
Fri 8:30AM - 5PM
Sat Closed
.............................................
Drive-up Night Drop
---
9TH AVE BRANCH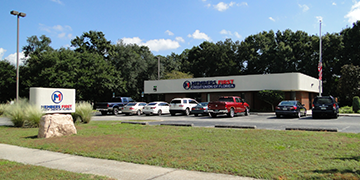 (Across from Eastgate Shopping Ctr.)
7176 North 9th Ave.
Pensacola, FL 32504
.............................................
Drive-thru Hours:
Mon-Thur 8:30AM - 4:30PM
Fri 8:30AM - 5PM
Sat 8:30AM - Noon
.............................................
Drive-up ATM
---
AIRPORT BLVD BRANCH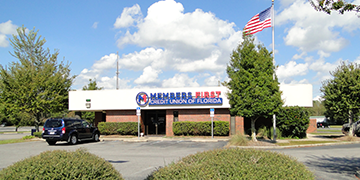 (At the corner of Airport and W Street)
250 West Airport Blvd.
Pensacola, FL 32505
.............................................
Drive-thru Hours:
Mon-Thur 8:30AM - 4:30PM
Fri 8:30AM - 5PM
Sat 8:30AM - Noon
.............................................
Drive-up ATM
---
HWY 90 BRANCH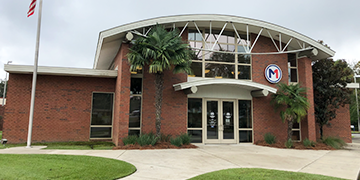 (Beside Walmart)
5005 Hwy. 90
Pace, FL 32571-2739
.............................................
Drive-thru Hours:
Mon-Thur 8:30AM - 4:30PM
Fri 8:30AM - 5PM
Sat Closed
.............................................
Drive-up ATM
Drive-up Night Drop
---
NINE MILE RD BRANCH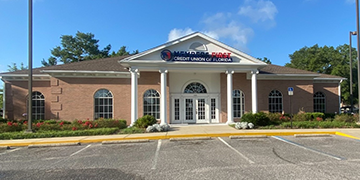 (Near Kohl's & Target)
1645 E 9 Mile Rd.
Pensacola, FL 32514
.............................................
Drive-thru Hours:
Mon-Thur 8:30AM - 4:30PM
Fri 8:30AM - 5PM
Sat Closed
.............................................
Drive-up ATM
Drive-up Night Drop
Go to main navigation