Savings Accounts
A SAVINGS ACCOUNT FROM MEMBERS FIRST IS A GREAT START.
Members First Credit Union of Florida requires you to open a savings account in order to become a member. By doing so, you are purchasing shares in Members First. That way, you are truly a member, owner and part of our family. As you grow along with us, we want to help your funds grow. That's why we offer you three excellent savings accounts options. Each savings account comes with unique features that all work toward one goal: making your future brighter.
Important Information Regarding Your Members First Savings Accounts:
Your savings are federally insured to at least $250,000.00 by the NCUA (National Credit Union Administration, a U.S. Government agency)
When you maintain an average daily balance of $100.00 for a calendar month in any savings account, you will earn the disclosed annual percentage yield.
Dividends are calculated by the average daily balance method
Dividends are compounded every month and credited to your account at the end of every month
Find The Savings Account That's Right For You
Each savings account comes with unique features that all work toward one goal — making your future brighter.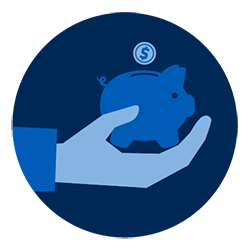 Regular Savings (Share Account)
A Regular Savings Account (Share Account) allows you to earn dividends on the money you place into it. The more you put in, the more you get out. If you are over the age of 30, you must maintain an average daily balance of $100.00 for each month or your account will be subject to a service charge of $5.00. This fee is waived if you have another account or a loan with Members First Credit Union of Florida.
---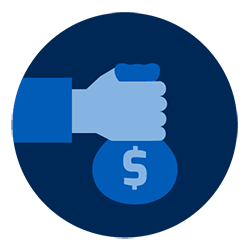 Christmas Club
Whatever you put on your holiday checklist, worries about post-Christmas bills should never be included. By saving regularly in your Members First Christmas Club account, you can enjoy the season knowing that the money for the next year's holiday travel, festivities and presents will be there. Small amounts saved regularly can really add up! Just choose the amount you'd like to save — starting with the minimum balance of $5.00 — and watch it grow throughout the year. Then, in early November, Christmas Club funds are transferred to your savings account, just in time for the holiday season.
---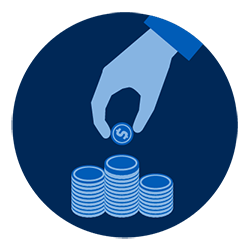 Summer Savings
A Members First Summer Savings account is the perfect option our school employee members. Having the summer off usually means having no paycheck. But this account helps you be prepared by saving for next year's summer expenses. For school employees on a 10- or 11-month pay schedule, the Summer Savings account ensures you will have sufficient funds to get you through the months you don't receive a paycheck. Or, if you prefer, you can use the account to save for that summer vacation you've been dreaming about or just as a secondary savings to stash funds away.

Savings Tips To Help You Meet Your Goals
We make a difference everyday with services built to help you reach your savings goals.
Build your savings quicker by paying yourself first when you sign up for direct deposit
Save as you Spend with our SaveUP Program

The SaveUP program is the perfect way for you to save as you go.
Here's how it works:

Enroll today by stopping by one of our branch locations or speak with a credit union representative at (850) 434-2211.

Each time you make a purchase using your debit card, automatically add your change to the Members First savings account of your choice*.

We will round up every debit card transaction to the next whole dollar and the extra funds are transferred nightly for the previous day's transactions.

Now you're saving!
*If, on a business day, you do not have the sufficient available funds in your checking account, or if any transaction has overdrawn your checking account, we do not round up the purchases posted on that business day and we cancel the transfer for that day. If your Members First Debit Card purchase is subsequently cancelled or reversed, the corresponding SaveUp savings round-up transfer will remain in your savings account.
SAVINGS RESOURCES
We've got the tools you need to help you meet your savings goals.
For further information on all Credit Union deposit accounts, please refer to our Account Disclosures, give us a call at (850) 434-2211, or stop by one of our branch locations.
Go to main navigation