Home
> Instances You Shouldn't Use Your Debit Card
Instances You Shouldn't Use Your Debit Card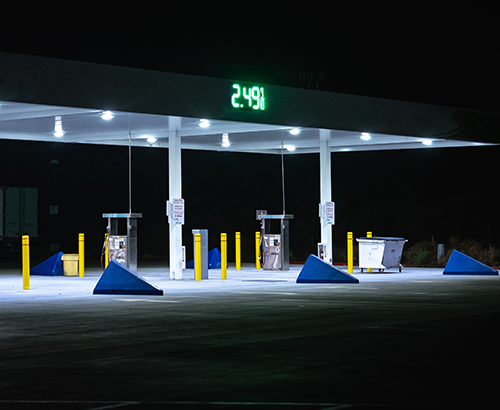 Whether you're traveling or staying home, having multiple payment options is a smart idea. Maybe your favorite organic grocery store doesn't take your go-to rewards credit card anymore or the payment processing system for your debit or credit card is experiencing difficulties and you have to find an alternate method of payment. Another reason to use one card over the other is that certain types of purchases are best made on your credit card than your debit card. Here's some instances, you shouldn't use your debit card:
Online or Over the Phone
Your debit card links directly to your checking or savings account. You should be wary of using your debit card to make purchases online or over the phone because if your card information is stolen, your account could be drained in a matter of hours. Using a credit card for online/phone purchases can limit the risk of scammers gaining access to your money.
At the Gas Pump
Card skimmers at gas stations are becoming more prevalent. Avoid using your debit card to pay at the pump and opt to use your credit card or cash instead.
Isolated ATMs
For your personal safety and financial safety, it's never a good idea to use an ATM in a secluded location. These remote ATMs are prime targets for skimmers. If you need to use an ATM, find one located in a well-traveled area or financial institution.
Refundable Deposits
Using your debit card for the hefty deposit on a specialty tool or large machinery rental could deplete your checking account until the item is returned.
Large Purchases
If you're finally taking the plunge on that big-ticket item you've been saving for, use your rewards credit card instead and pay the balance off to earn rewards for cash, travel, and more.
Restaurants
Unless the restaurant has a tableside payment system, opt to use your credit card or cash to pay the bill. You want to trust in people, but you don't really know what's happening with your card when it's out of sight.
Recurring Payments
If you don't track your expenses, balance your account regularly, and set notifications for yourself when a recurring payment is due, you should avoid setting recurring payments with a debit card. If you set it and forget it, you might also forget the payment is due. This could result in your bill not being paid, insufficient funds fees, or courtesy payment fees if your balance is too low.
Businesses That Use Temporary Bank Holds
In some cases, account transactions may be an estimate. The balance in your account does not always reflect the money that's available. The money is set aside in your account until it's used or released — this could take up to eight days. These holds may occur, but are not limited to, when you make payments at:
Hotels
Gas Pumps
Car Rentals
Restaurants
---
---
RESOURCES
« Return to "Blog"
Go to main navigation