Home
> Protecting Your Accounts and Personal Information While Banking Online
Protecting Your Accounts and Personal Information While Banking Online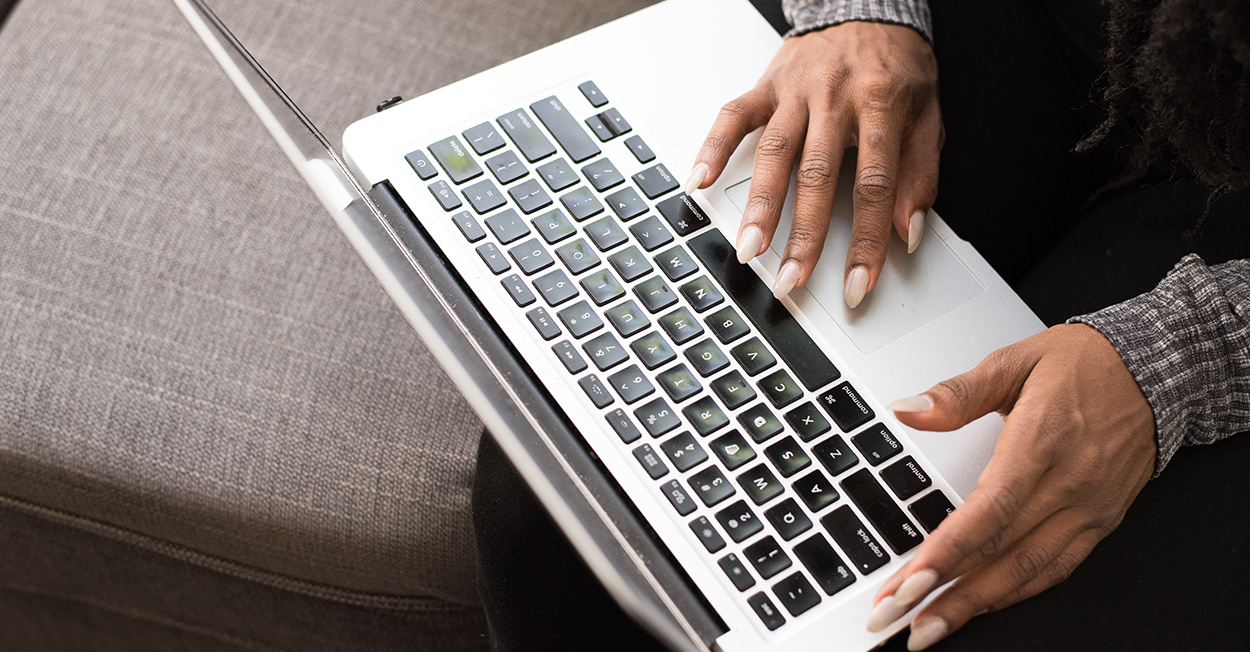 With our online or digital world expanding, it seems like every time you read the news, there's something about another data breach or case of identity theft. While the outlook may seem bleak, you can protect yourself — but it requires always paying attention to the information you share online, on the phone, and in person.
At Members First Credit Union of Florida, your security is important to us. We also want you to be able to enjoy the benefits and convenience of our increasingly connected world online. Members First takes numerous steps to keep your accounts and personal information secure, but you also play a role in maintaining the security of your financial information.
Here's what you can do to ensure the safety of your accounts:
Make sure your operating system and antivirus software is up to date.
Don't use public Wi-Fi. Your information could be compromised if you share it on an unknown or public Wi-Fi network. It's recommended that you don't bank online while you're connected to public Wi-Fi. But if you decide to do it anyway, we recommend protecting your device with an updated antivirus program and using a VPN.
Create a unique and strong username and password for your accounts. Don't use the same username and password for your accounts. If your social media account and internet banking account share the same username and password, this could leave you vulnerable if your social media account is compromised. Go here for tips on usernames and passwords.
Change your password regularly. It's important to change your password regularly, which you can easily do by clicking on "My Settings" on Internet Banking and selecting "Edit" next to the "Password" option. If you're on the Members First mobile banking app, tap the icon that looks like a cog or gear, then tap "My Settings", and tap "Edit" next to the "Password" option.
Memorize your password. Your internet banking password authenticates you when you begin an online banking session. You should memorize your password and never write it down anywhere or share it with anyone.
Never use your Social Security Number (SSN) as a username or password. Your SSN may be hard to guess and easy to remember, but by using your SSN as a username or password, you could be giving malicious hackers an important piece of personal information that can be exploited.
Never leave your computer unattended while using internet banking and remember to log off. While we don't recommend that you use a public computer or shared device when you bank online, we understand that circumstances may make it unavoidable. Therefore, whether you're banking at home or using someone else's computer, it's important to log off when you're finished.
Use your browser's built in security features. We recommend using the built-in security features that your browser provides. Choosing certain security settings and options will help protect the privacy of your accounts and personal information. It's also recommended that you don't save your passwords — while it might save you time logging into your accounts, it could compromise your security.
Regularly monitor your account history for unauthorized transactions.
Creating a strong, secure password is essential to keeping your accounts safe. Additionally, your username should also have some complexity since it is one of the keys to your Members First Credit Union of Florida online identity. To prevent other individuals from guessing your username and/or password and accessing your account, follow these username and password tips:
Username Tips
Use a mix of uppercase and lowercase letters, numbers, and special characters.
Your username should not be a simple name, phone number, account number, or social security number.
Password Tips
Use a combination of numbers, letters, and special characters.
Avoid using single words or information about yourself that others could easily obtain, like your name, spouse's name, pet's name, birthdays or anniversaries, or any part of your username or email address.
A strong password is at least 10 characters long.
Spaces in passwords make them harder to crack. If the site you're creating the password for allows it, use a space in the password.
Instead of a password, use a passphrase. For example, eye h8 two Skate! is a passphrase that meets all the suggestions.
---
---
RESOURCES
« Return to "Blog"
Go to main navigation