Home
> Digital Payments - Stop the Drain
Digital Payments - Stop the Drain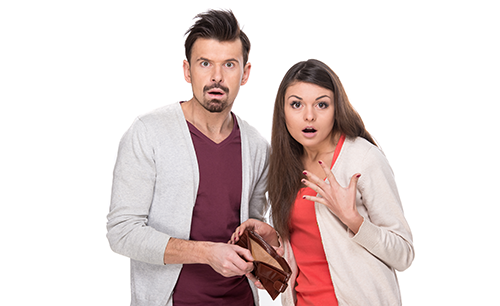 Help! My Spending is on Autopilot.
We've heard it said, "If you don't tell your money where to go, you won't know where it went." If you have an accident or need your car repaired and are surprised to find that you don't have the balance you need to pay the bill, it may be time to start looking at your budget. What expenses are coming out of your account that you may not need or have forgotten about? Here's some steps you can take to help get your finances back on track and perhaps be the first step in several to achieving financial success.
Manage Digital Subscriptions.
It's easy to lose track of what you are spending with digital subscriptions like streaming services (ex: Netflix, Hulu, Disney+, etc.) or product subscriptions (ex: BarkBox, Loot Crate, Stitch Fix, etc.). Also, things like "Subscribe and Save" on sites like Amazon or Chewy may appear helpful in the beginning, but if you don't use the product anymore or aren't using it as fast as it is replenished, the subscription should be discontinued or managed to match your usage patterns. For example, if you order dog food to come to your house monthly but are consistently left with an extra bag of food each month, consider changing the frequency of your subscription.
Don't Say YES to a Trial Offer.
Most of the time trial offers convert to a permanent subscription and payment if you don't take deliberate action to discontinue a product or service. We get it, a free month of Apple TV is great, so if you must, make sure you set a reminder for yourself to unsubscribe as soon as, or a few days before your trial offer ends.
Take a Step Back Before You Do "Easy Pay".
"Easy Pay" can be challenging when managing your month-to-month finances. The impulse to buy dims as you continue to make payments on items. Another drain on your account!
Watch for Price Increases.
Many purchases we make for digital services and/or product subscriptions just rock on, and we don't catch them. Potential price increases for these products or services may drain your account slowly over time. In some cases, terms may vary and hit your wallet quietly. There is no recognition of how much money you've spent, until months later when you add up the total.
There Are So Many Choices When It Comes to Paying and Receiving. Choose One.
With the growth and convenience of new technology, there are so many options when it comes to making payments. Zelle, Venmo, and PayPal are just a few platforms people use to make purchases or send money to family and friends. When you utilize these as well as your debit and credit card accounts, it is easy to see why budgeting is so difficult. Digital transactions are easy and convenient, but can be difficult to keep track of. Use a spreadsheet, notebook, or app to keep track of your spending and stay on top of your finances.
Show Me My Money!
Centralize Your Finances.
Quit being ruled by what you are told is easy and take charge. You can still afford freedom and convenience, but manage your funds for a bright future.
Create a relationship with your credit union. One of the missions of a credit union is to foster financial literacy and wellness among their members and the communities they serve. At Members First Credit Union of Florida, we have a team of knowledgeable financial representatives that are here for you if you have questions or need financial assistance. We also provide several resources for you to utilize on our site like financial calculators, articles, and other educational resources.

Pick one money transfer app to use for everything. Having more than one of these apps can be confusing and make it harder to keep track of your finances.

In short, knowing where your dollars are going will set you up to be in a better position to prepare for tomorrow.
---
---
RESOURCES
« Return to "Blog"
Go to main navigation