Home
> Save More With Our Top Savings Options
Save More With Our Top Savings Options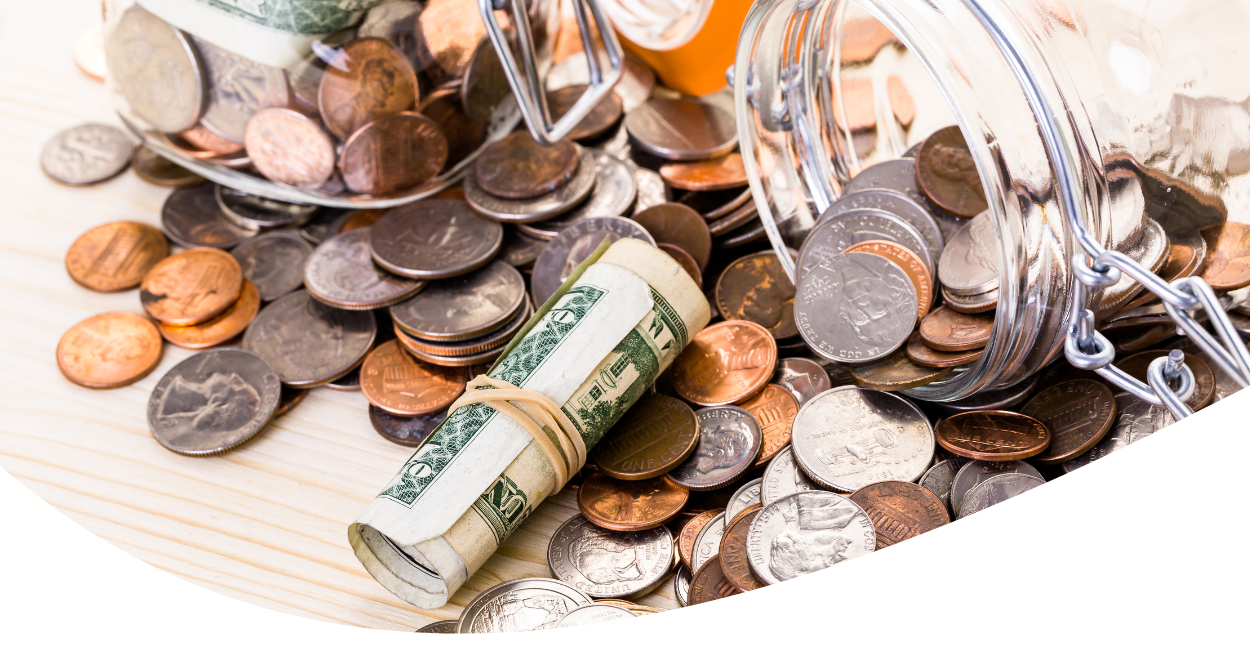 There are no two words more true than "Life Happens." Life happens, and you may find yourself in a situation where you wish you had extra cash to cover expenses. While having cash stashed in a flour jar, sock drawer, or under your mattress may seem like an easy way to save, it's not the safest or most beneficial option. To help you save more and keep your money safe and secure, we're sharing our top savings options.
Regular Savings
Our regular savings account account is a great option for members who want to keep funds tucked away for emergencies, vacation expenses, and more. With a regular savings you can store your funds in a safe place and earn money with dividends. Plus, your savings account is federally insured to at least $250,000 by the National Credit Union Administration (NCUA).
Tip: Our Christmas Club savings account is a wonderful option to help you save for the holidays and hold you accountable when you make withdrawals before it's time to shop.

Traditional or Roth IRA
A Traditional or Roth IRA is a great retirement savings account for all members who are ready to start saving toward their retirement goals. IRAs or Individual Retirement Accounts earn higher dividends than regular savings accounts and have other benefits depending on the type of IRA it is. In addition, the NCUA insures up to $250,000 — a coverage that is separate from the coverage a member receives on other kinds of accounts they own at the Credit Union.
Traditional IRA
Account can be opened at any age
Contributions are tax-deductible
Interest earned will be tax-deferred — you won't need to pay those taxes until you withdraw funds
Early withdrawal before 59½
Required to take equal payments at age 72 (73 if you reach age 72 after December 31, 2022)
Roth IRA
Not tax-deductible — taxes already taken out of the principal amount when it's contributed
Withdraw funds from principal contributions at any time, tax-free
Earned interest is not tax-free until age 59½
No limit on how long you can contribute to your Roth IRA
Not required to take payments at age 72

Certificate of Deposit
A Share Certificate or Certificate of Deposit (CD) earns higher dividends than a regular savings account and is a good savings tool for short and long-term savings goals. With a CD, you can choose how long you want to lock your funds while earning high dividends. Our Standard Certificate earns interest monthly and can either be posted to your CD, deposited into a specified account, or mailed to you as an interest check.
$500 minimum deposit to open
Your CD's maturity date can range from 30 days to 10 years*
If you choose a maturity of 24 months or longer, it will become a No Penalty CD (this means you can convert the current rate to a higher rate once during the life of the CD)

Youth Add-On Certificate
Having to save for college expenses can be stressful, but with a Youth Add-On Certificate you can help your child start saving early for their future.
No minimum to open
3-month term*
Add up to $2,500 per month

SaveUP
Our SaveUp program is an easy way for you to start saving. All you have to do is enroll in SaveUp, swipe your Members First debit card and every purchase you make will be rounded up to the next dollar and deposited in the Members First account of your choice.
Ready to Start Saving Toward Your Financial Goals?
Our financial service representatives at Members First Credit Union of Florida are here to lend a helping hand. Whether you want to start saving towards your retirement, a new home, college expenses, or preparing for emergencies, a savings account can help you reach your goals. Learn more about our savings options or speak with a financial representative to learn more or get started.
Speak With a MFCUFL
Financial Representative.
*Each CD will automatically renew at maturity. A renewal notice is mailed fifteen days before maturity. At maturity, there is a 10-day grace period to make any changes to the CD without penalty.
An interest penalty may be imposed for early withdrawals. All rates are subject to change without notice. Dividends calculated by the Average Daily Balance Method. APR= Annual Percentage Rate. Federally insured by NCUA.
For further information on all Credit Union deposit accounts, please refer to our Account Disclosures, give us a call at (850) 434-2211, or stop by one of our branch locations.
---
---
RESOURCES
« Return to "Blog"
Go to main navigation