Home
> Preparing Your Child to Manage College Expenses
Preparing Your Child to Manage College Expenses
It's that time. Your little girl or boy has grown up and is ready to chart their own course and leave the nest. Your child's choice to continue their education in pursuit of higher learning and a future career is exciting, but it's also a tough and important decision that can impact your child's financial future. Deciding what school to attend and what field of study to major in is daunting and costly in terms of both time and money. From textbooks and tuition to housing, the rising price of college raises financial concerns for both parents and students. What can you do to help your child have a healthy financial start towards their adult life?
We're sharing ways you can help prepare your child to manage college expenses like: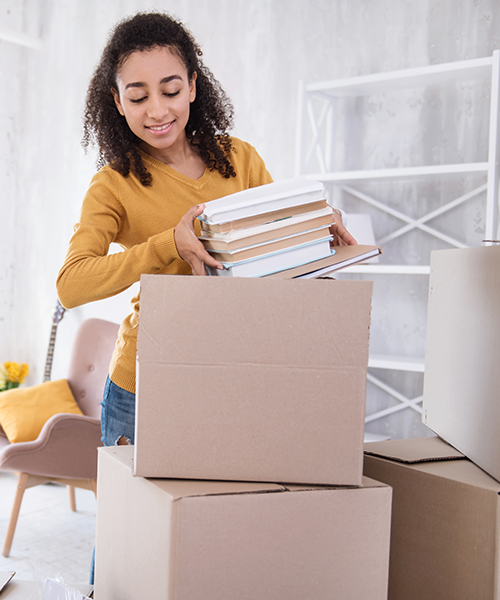 Tip: Start early. The sooner your child begins to make payments on their loan, the faster they'll pay it off. If your child has a loan that accrues interest while they're still in school, making payments on their loan before they graduate could save them thousands of dollars in interest.
Housing: Housing can put a significant strain on your child's budget regardless of whether they live on or off-campus, especially with the rising cost of rent.
Tip: Attending a college close to home or finding reliable roommates can make the cost of housing more affordable for your student.
School supplies and everyday necessities: The cost of textbooks, computers, phones or tablets, food, and clothing aren't fixed expenses like rent or loan payments. Plus, the cost of school supplies and everyday necessities can add up quickly for students, especially when they have been accustomed to having their parents provide for these expenses at home.

Here's what you can do to help prepare your child for these financial expenses: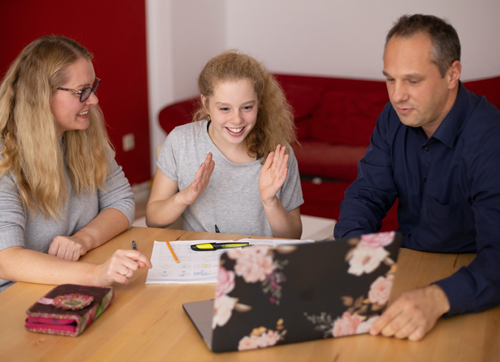 1. Be financially transparent with your child.
Having an open discussion about your family's finances can give your child insight on the cost of living, expenses, and budgeting. Share financial education resources and go through your family budget together with your child. Providing a hands-on experience for your child will give them the opportunity to see the true cost of everyday necessities and their spending habits.

2. Open a checking account for your teen.
If they don't have a checking account already, now is the perfect time to open a checking account for your child's college expenses. Having a joint account allows you and your child to keep track of all income and expenses together. Plus, if you're helping your child with college expenses, it'll be easy for you to transfer money to your child's account for books, food, and other expenses.
3. Create a college budget.
Help your teen map out a flexible budget for college based off their financial situation that's easy and simple to follow. Make sure to include any allowance you may give them during their time in school. Create categories for books, food, rent, etc. Doing this will help to reinforce the direct correlation between their income and spending, which can lead to more thoughtful decisions regarding their spending choices.
Tip:
Use a budgeting app or create an excel workbook to map out a budget and manage day-to-day spending. Tracking daily income and expenses will help to make sure your child doesn't exceed their monthly budget.
Members First's Home Budget Calculator
can also help to calculate budgets.
4. Consider helping your student open a First Time Credit Card for emergency expenses.
Opening a First Time Credit Card for emergencies could help your college student when they're in a pinch and will start their credit journey. It's important to teach your teen about interest rates, compound interest, principle, billing cycles, carrying over a balance from month to month, and the consequences of not paying a bill on time. Discuss how making minimum payments means paying more in the long run because of interest, how debt adds up, and the importance of making full and on-time payments on their credit account. Doing this will help them develop a good credit history necessary for larger purchases later in life.
Tip:
Help prepare your teen to
use credit responsibly
, but deciding from the beginning what types of charges he/she can put on their credit card. Show them the balance each billing cycle (even if you're making the payments) so they can understand how quickly the total adds up. A good plan is to have them make regular, planned purchases on the card, like gas or groceries when they are out with you, review the bill together, and have them pay off the balance.
---
---
RESOURCES
« Return to "Blog"
Go to main navigation