Home
> Money Tips for the Holidays
Money Tips for the Holidays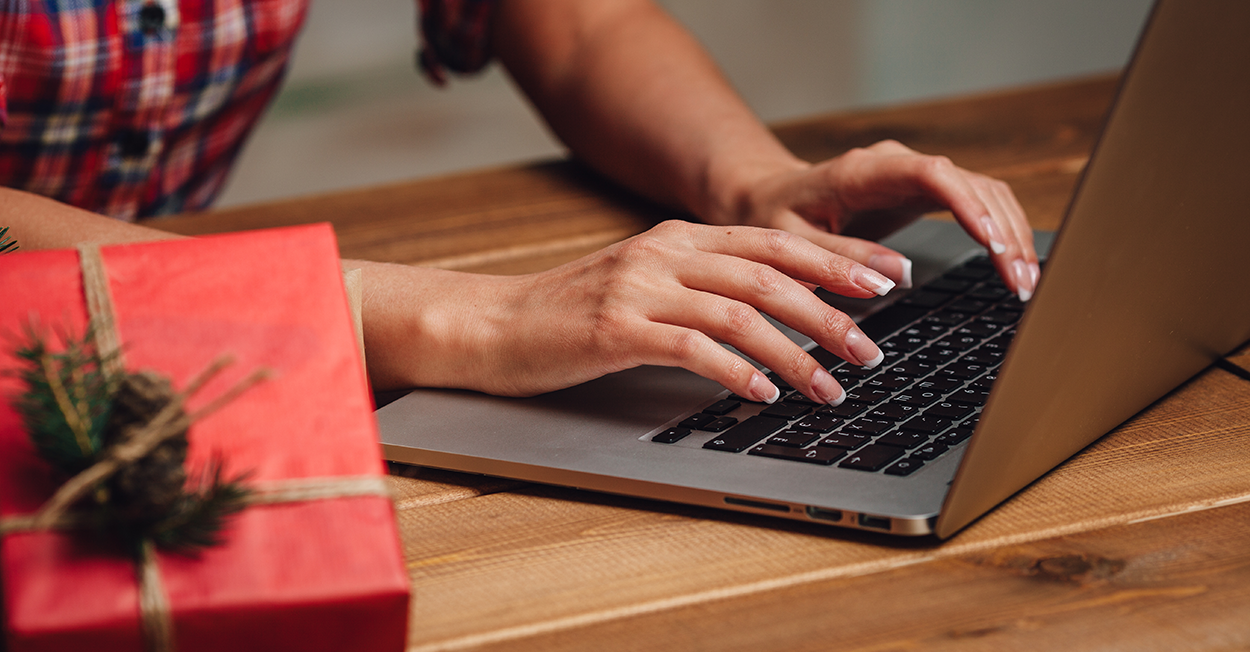 November has just begun, but before we know it, the holidays will be in full swing. Check off your holiday to-do list and keep your finances in check by following these tips.
Redeem Rewards for Gifts
You've earned them, so why not save a little by taking advantage of your credit card rewards points for holiday expenses? Redeem your Members First Credit Union of Florida credit card rewards points when you shop at CVS®, Walgreens®, and Walmart®. You can also pay with your rewards on qualifying online purchases at millions of PayPal merchants globally. Log into your scorecardrewards.com account and redeem your credit card rewards points for gift cards at select retailers (Amazon®, Home Depot®, Best Buy®, and more) or merchandise (electronics, home goods, personal items from the best brands) for another way to shop with points during the holidays and beyond.
Traveling during the holidays?
Save on all your fuel purchases by redeeming your credit card rewards points. Use your card at the pump at participating Murphy USA®, Amoco®, BP®, Shell®, and CITGO® stations.
Use your Members First credit card rewards points to get travel accommodations such as hotel stays, airfare, car rentals, and more at scorecardrewards.com.

Consider Skip-A-Pay
We understand that your budget may be a little tight around the holidays, especially with the ripple effects of the COVID-19 pandemic. With Members First Credit Union of Florida's Skip-A-Payment program, you can get more time and money when you need it. So, add a little jingle in your pockets by requesting to skip-a-pay prior to your payment date. You can skip a maximum of two payments in a 12-month period (maximum of four skips over the life of each loan).
Learn more or apply to Skip-A-Pay
Take the Guess-work Out of Gift-giving With Gift Cards
Often times when you don't have a clear picture of what to get a loved one for the holidays, you end up spending more money and time on something that may or may not be exactly what that person needs or wants. A Members First Visa® Gift Card not only helps you take the guess-work out of gift-giving, it also helps you stay on budget. Our gift cards can be used anywhere Visa debit cards are accepted throughout the United States. Gift cards are available in a variety of designs at all Members First Credit Union of Florida branch locations.
Give a Meaningful Gift That Helps Support the Community
With rising costs of just about everything, you can show someone you care and also give back during the holidays by purchasing a 2022 Christmas on the Coast Ornament at any Members First Credit Union of Florida branch location for $15. All revenue for the ornaments benefit Goodwill Gulf Coast and their mission to help the community. Goodwill Gulf Coast provides programs and services to help individuals and families overcome challenges due to disabilities and other barriers that impact economic well-being, self-sufficiency, and quality of life.
Consider a Personal Loan
If your holiday savings doesn't meet your needs, consider what your Credit Union can do for you. Getting a personal loan like a Holiday Loan or Lifestyle Loan is typically cheaper than going to a bank, online lender, or other lender. When applying for a personal loan at Members First Credit Union of Florida, you'll have access to low-competitive interest rates and fewer fees. For instance, state chartered credit unions in Florida cap annual percentage rates (APRs) at 18%, meaning if you have a low credit score, you won't pay more than 18% in interest. This practice is beneficial because some online lenders have much higher interest rates, some as high as 36% for borrowers with low credit scores. Speak with a Members First representative to find out if one of these options is right for you or submit an application online today.
---
---
RESOURCES
« Return to "Blog"
Go to main navigation