Home
> Control and Secure Your Credit Card This Holiday Season
Control and Secure Your Credit Card This Holiday Season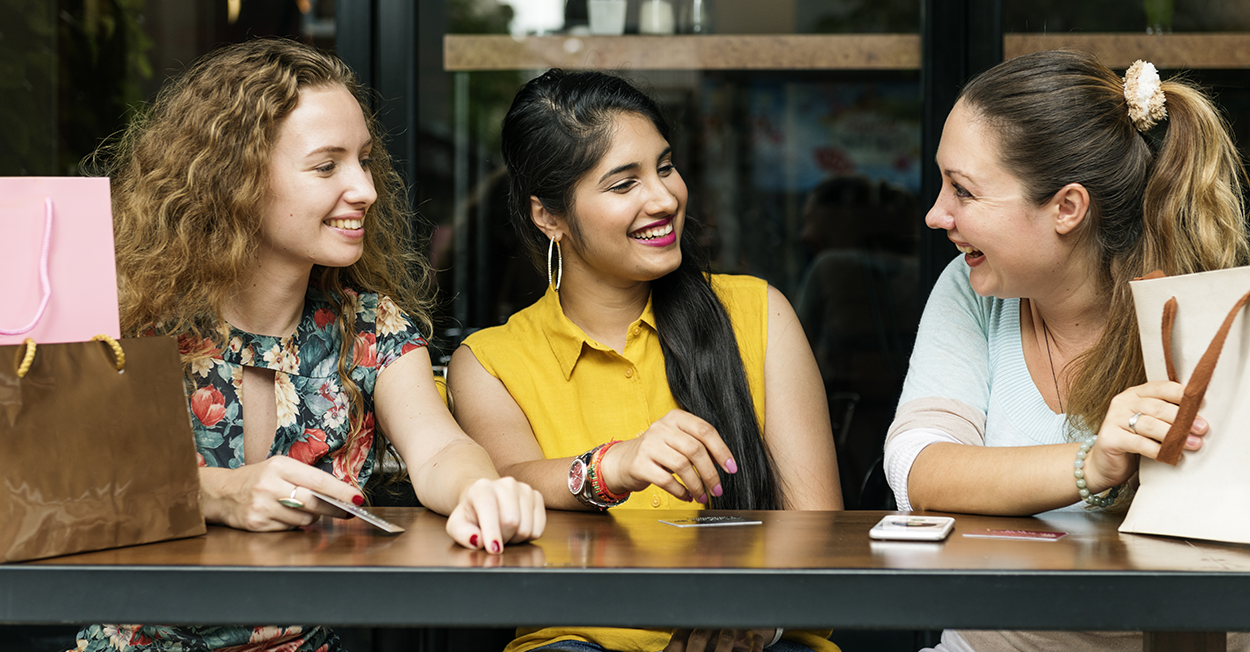 The holiday season is here and many of us are getting ready for the holiday shopping rush. Whether you're buying food and treats for meals with friends and family, gifts, or warm clothes for cooler days and nights, your Members First Credit Union of Florida credit card may be getting more use than usual. Having a credit card security application can help keep you and your cards safe while you shop.
The SecurLOCK Equip app is a great option, because it provides credit card security, identity protection, and gives you more control over your holiday shopping and spending.
Fraud Protection
With the SecurLOCK Equip app, you're able to turn your Members First Credit Union of Florida credit card "on" or "off" from your mobile device. When your card is "off", no one can use it. When you're ready to use your card again, you can easily turn it back on from the app on your smartphone. This is especially useful in the event that your card is misplaced, you're concerned about a suspicious transaction, or your card is stolen, because you can turn your card "off" immediately, before notifying the Credit Union.
Another way to use the SecurLOCK Equip app to prevent fraud is by using the app along with your phone's GPS to limit the range where your credit card can be used. When this feature is enabled, transactions will be declined immediately if someone tries to use your credit card anywhere except where you are.
Stay Informed with Alerts
The SecurLOCK Equip app has several other features too, like the ability to set real-time alerts for all card activity so you can keep tabs on your Members First credit card. You can also activate alerts based on location, transaction type (ATM transactions, online transactions, recurring charges, etc.), merchant type (grocery, retail, gas, travel, etc.), or the amount of the transaction.
Set Credit Card Restrictions to Control Spending
Not only is SecurLOCK Equip a helpful credit card security tool, it also makes it easy to keep track of your spending. With the app, you have the ability to control when, where, and how different cards are used. For example, if your child also has a Members First credit card, you can also register their card on SecurLOCK Equip to help you keep their monthly spending (like an allowance) in check. Set restrictions on:
The amount of money they can spend
The type of merchants each card can buy from
The location of the purchase
Make Your Life More Convenient
The SecurLOCK Equip app is also equiped with convenient features that make keeping up with your Members First credit card a breeze. Use the app to check your account balance(s) instantly from your mobile device, any time, anywhere. You can also review past credit card transactions.
Stay safe, secure, and in control of your Members First credit card(s)
We offer Members First credit card holders the benefits of SecurLOCK Equip. All you have to do is download the app on your smartphone from the App Store on your iPhone or Google Play on your Andriod device.
Download the SecurLOCK Equip App
Earn Rewards For Your Everyday Purchases
With A Members First Credit Card
SecurLOCK™ Equip is a registered trademark of FIS Global. Apple and the Apple logo are trademarks of Apple Inc. registered in the U.S. and other countries. App Store is a service mark of Apple Inc. Google Play and the Google Play logo are trademarks of Google Inc.
Depending on your carrier and data service plan, you may incur charges for web enabled features on your device. Check with your mobile service provider for more information.
APR = Annual Percentage Rate. Rates and terms are based on individual credit worthiness. The method of computing finance charges (or interest) for purchases (including new purchase) is based on the Average Daily Balance. Rates are subject to change without notice. For our complete credit card disclosure, click here.
---
---
RESOURCES
« Return to "Blog"
Go to main navigation