Home
> Can You Get an Auto Loan With No Credit?
Can You Get an Auto Loan With No Credit?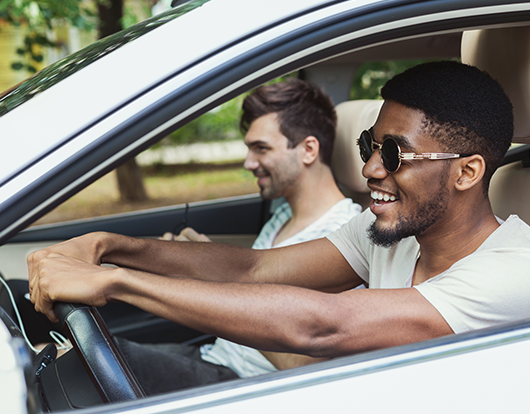 Getting an auto loan is part of the process for most people who need a car. However, not having established credit is a concern for many people when applying for a loan bringing to mind the question of whether or not it is possible to get approved for an auto loan with no credit. The short answer is yes. However, it's important to note that whatever your situation is, if you haven't established your credit yet, getting an auto loan can be different from those who have a great credit score and history.
For instance, getting an auto loan with no credit will probably mean that you'll have to hold off on getting your dream car and opt for something with less bells and whistles but in good-working order. Also, it's likely that the loan you'll qualify for will have a higher interest rate than if you have good credit established. Don't let this get you down — making in-full and on-time payments will help you establish good credit history, giving you the option to refinance your auto loan and receive a significantly lower rate in the future.
Another way for you to qualify for an auto loan with no credit and possibly get a lower interest rate is by having a co-signer. Having a co-signers means that someone like your mom, dad, other relative, or friend is signing on the loan with you — vouching for you and making themselves responsible for the loan in case you are unable to make the payments.
What Should You Do if You're Trying to Secure an Auto Loan with No Credit?
Save up for a down payment: Try to save at least 10% of the cost. Doing this will show the lender your responsibility and commitment while also lowering the payment of your loan.

Provide proof of employment: Being able to show that you are gainfully employed and earning a steady income often reflects favorably on you when you're in consideration for an auto loan.

Have documented history of your bill payments: In addition to earning a steady income, paying your bills in-full and on-time shows the financial responsibility and commitment that's needed to pay back a loan.

Build your credit: If you have time and want to get the best terms possible for you or don't qualify for a loan right now, think about building your credit by taking out a Credit Builder Loan with Members First Credit Union of Florida. Credit builder loans are a great tool for those with little to no credit or those with damaged credit who are trying to build or rebuild their credit. With a credit builder loan, you are guaranteed approval. The loan ranges from $500 - $2,000 and is secured in your savings account. To build your credit, make on-time, monthly payments. As you make your payments the principal amount of your payment is released to you.

Another way to build your credit is by opening a secured credit card. A secured credit card is backed by a cash deposit you make when you open the account. The amount you deposit is put on hold in your savings account (acting as collateral if you don't make payments) and the deposit is equal to your credit limit. This means that if you deposit $500, you'll have a limit of $500 on your secured credit card. Once you're approved, you can begin using your secured credit card to make purchases and help build your credit. Make sure to make on-time and in-full payments to avoid paying interest and build a solid payment history to improve your credit history.

Speak with a professional: If you haven't established credit and have questions about getting an auto loan or building your credit in preparation to obtain an auto loan, talk to a representative at your credit union. Our financial service representatives at Members First are here to answer your questions and help you understand the steps you need to take in order to boost your score or get the auto loan you desire.
Ready to Get On the Road?
We'll lend a helping hand with putting you in the right vehicle to get wherever you're going.
Check Out Our Auto Loan
Resources for Rates,
Rewards, & More.
Ready to get started?
Consult With a MFCUFL
Financial Representative.
Call (850) 434-2211 & Select
Option 2 or Find a Branch
Near You.
---
---
RESOURCES
Rates, terms, and conditions are subject to change and may vary based on credit worthiness, qualifications, collateral age, and conditions. The APR will be disclosed prior to an advance being made on a loan.

« Return to "Blog"
Go to main navigation