Fresh Start Options
FRESHEN UP YOUR FINANCES. BUILD OR RE-BUILD YOUR CREDIT WITH OUR FRESH START OPTIONS.
Members First Credit Union of Florida is always ready to lend a hand to our members. We'll help you take control of your credit. Whether you're just starting off and have little to no credit or hit a few bumps down the road and have damaged credit that you need to rebuild, we'll help you take control of your credit and give you the fresh start you need with a Credit Builder Loan or Secured Credit Card.
We'll help you get a fresh start.
Speak with a credit union representative.
Stop by one of our branch locations or call us at (850) 434-2211 to speak with a credit union representative. Tell us your goals, and we will help you start reaching them.
Get the loan
With a credit builder loan you are guaranteed approval. The loan ranges from $500 to $2,000 and is secured in your savings account. No money down. No crazy fees. Just the straight up opportunity to move forward.
Stay on track
All you have to do is make monthly, on-time payments. Credit Builder reports your success to the credit bureaus.
Focus forward and grow your credit
As you make your payments the principal amount of your payment is released to you. Once the loan is completed, speak with us regarding your future financial goals.
If you have damaged or little to no credit, a Secured Credit Card could be the right option for you. Our cards come with a fixed rate, meaning you never have to worry about surprise rate hikes. Below we've answered a few frequently asked questions about Secured Credit Cards to help you decide if a Secured Credit Card is right for you.
To get started, speak with a credit union representative at one of our branch locations or give us a call at (850) 434-2211.
Secured Credit Cards require a cash security deposit, while regular/unsecured cards do not. The cash deposit you make to open your Secured Credit Card is equal to your credit limit.
A Secured Credit Card is backed by a cash deposit you make when you open the account. The amount of your deposit is put on hold in your savings account and the deposit is equal to your credit limit. This means, if you deposit $500, you'll have a $500 limit on your Secured Credit Card. Once you're approved, you can begin using your Secured Credit Card to make purchases and help build your credit.
No. A Secured Credit Card is different from a prepaid debit card that you "load" with money. With prepaid debit, you put money on the card and spend that money when you make purchases. A Secured Credit Card works just like a regular credit card. You make purchases with your Secured Credit Card, and then you pay them off later. The deposit acts as collateral and comes into play only if you don't make your payments. In that case, your deposit is used to pay your debt.
Yes. When you close your Secured Credit Card account in good standing (meaning you've paid off your balance) or when you upgrade to an unsecured card from Members First, the hold on your security deposit will be released and you'll be able to access the funds.
A Secured Credit Card is a great way to build your credit. Make small purchases with it regularly and pay those purchases off in full every month to avoid paying interest. Strive to keep your balance below 30% of your limit. If you use this tool responsibly, you can build a solid payment history, improve your credit, and get a regular credit card with better benefits.
Contact Us
If you have any questions, please call our Member Information Call Center at (850) 434-2211 or toll-free at (877) 434-6328. Our Call Center hours are Monday - Friday from 8:30 a.m. - 4:30 p.m. You can also stop by one of our branch locations during normal business hours.
---
RESOURCES
We've got the tools you need to help you make the best decision for you.
---
SPEAK WITH A LENDER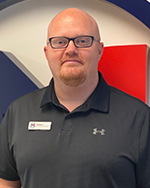 Kenneth Smith
Loan Department Supervisor
Senior Loan Officer
NMLS# 1494238
(850) 434-2211 Ext. 182
Email Kenneth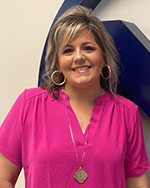 Natalie Neal
Loan Officer
NMLS# 1534073
(850) 434-2211 Ext. 170
Email Natalie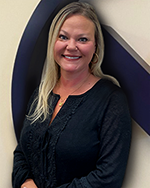 Nikki Diamond
Loan Officer
NMLS# 2231167
(850) 434-2211 Ext. 232
Email Nikki
The annual percentage rate you pay will be based on the number of months your loan is financed, the loan type and your credit history. The APR will be disclosed prior to an advance being made on a loan. Loan terms may vary based on value and type of collateral. APR = Annual Percentage Rate. Equal Housing Lender. All rates are subject to change without notice. For complete terms and conditions, email us or contact a Call Center Representative at (877) 434-6328 or locally at (850) 434-2211.
Go to main navigation