Debt Consolidation Loan
Bring yourself one step closer to peace of mind and ditch your debt with a Debt Consolidation Loan. With a Debt Consolidation loan you can roll multiple debts, typically high-interest debt such as credit card bills, medical bills, or other loans, into a single, low, monthly payment. In essence, a Debt Consolidation loan helps you reduce your total debt and reorganize it so that you can pay it off faster.
Example
You have a store card and two credit cards with interest rates that range from 15.95% - 20.63% APR.
Store Card


$3,000 at 20.63% APR
Credit Card #1


$1,865 at 17.99% APR
Credit Card #2


$2,000 at 15.95% APR
You consolidate your three cards with high-interest rates with a Debt Consolidation loan. So you now owe the combined sum at a lower, fixed APR that you can pay in installments over a determined period of time, bringing you one step closer to ditching your debt. Plus, you'll save in the long run by paying less in interest.
FREQUENTLY ASKED QUESTIONS (FAQ)
A Debt Consolidation Loan is a personal loan that can help you pay off several debts at once (i.e. multiple credit card balances, loans, or medical bills) and streamline your monthly payment into one fixed amount.
Here are a few benefits of taking out a Debt Consolidation Loan to help pay off existing debt:
Convenience: Having multiple credit card and/or loan payments, all with varying amounts and due dates, can get a bit overwhelming. Consolidating your debt means that you'll have just one monthly payment to keep track of.
Lower Interest Payments: If any of your debt is at a high interest rate, consolidating your debt to a loan with a lower interest rate may help you both lower your overall monthly payment and save you money by paying less in interest over the long term.
Consolidating your debt can help you save money on interest. If you can consolidate your debt and get a lower interest rate, you could save hundreds to thousands of dollars in total interest. Also, if you struggle to keep track of when all your bills are due, consolidating could make it easier to manage your finances.
Contact Us
If you have any questions or would like more information on Debt Consolidation Loans or other strategies for debt repayment, give us a call at (850) 434-2211 and select option 2 to speak with a credit union representative in our loan department.
Before taking out a Debt Consolidation Loan, you should:
Make a list of all your current debts like credit cards and other loans. Include the total balance, interest rate, minimum monthly payment, and the total remaining payments.
Speak with a financial representative and decide on the right debt consolidation option for you. Consolidating your debt is not limited to applying for a personal loan, you can also consolidate debt by doing a Credit Card Balance Transfer or getting a Home Equity Loan.
Taking out a Debt Consolidation loan can hurt your credit temporarily. When consolidating debt, you credit is checked, which can lower your score. Consolidating multiple debts/accounts into one can also lower your credit utilization ratio, which can also impact your score.
However, when you make the choice to consolidate your debt into one manageable payment, it will improve your credit score over the long term. Because your Payment History makes up 35% of your credit score, when you make on-time payments, it will increase your score. Plus, if you only have revolving credit (i.e. credit cards), adding in a personal loan for consolidating your debt can improve your credit mix and boost your score.
Below are a few resources to help you learn more about credit scores.
We're Here to Lend A Helping Hand
Questions? Give us a call. Speak with a credit union representative at (850) 434-2211 with questions or to start the application process. If you're ready to get started, apply online today!
---
RESOURCES
---
SPEAK WITH A LENDER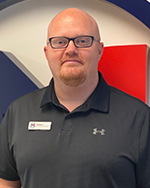 Kenneth Smith
Loan Department Supervisor
Senior Loan Officer
NMLS# 1494238
(850) 434-2211 Ext. 182
Email Kenneth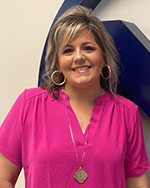 Natalie Neal
Loan Officer
NMLS# 1534073
(850) 434-2211 Ext. 170
Email Natalie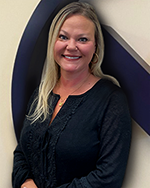 Nikki Diamond
Loan Officer
NMLS# 2231167
(850) 434-2211 Ext. 55511
Email Nikki
Go to main navigation