Home
> What is in a Basic Auto Policy?
What is in a Basic Auto Policy?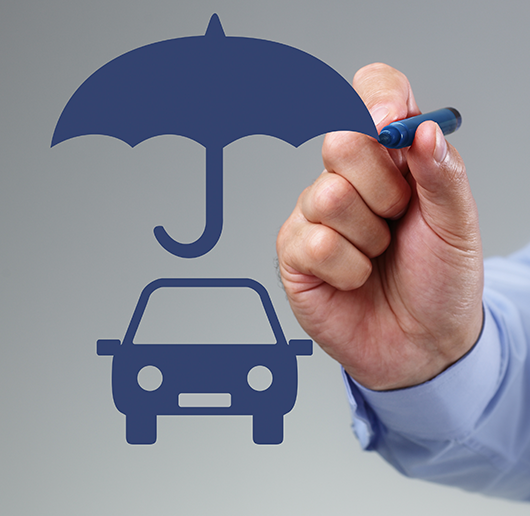 Members of credit unions like Members First Credit Union of Florida already know the benefits of getting financing before shopping for a new vehicle. Another key element to think about when you're shopping for your new ride is insurance. Auto insurance is crucial to owning a vehicle and it's important to learn what is covered in a basic auto policy and what isn't. Knowing the basics will help you find the policy that's right for you and be prepared if anything happens to you or your vehicle in an accident. So, what's in a basic auto policy? Your auto policy may include six coverages. Each coverage is priced separately.
Bodily Injury Liability
This coverage applies to injuries to you, the designated driver, or policyholder caused to someone else. You and family members listed on the policy are also covered when driving someone else's car with their permission. It's beneficial to you to consider buying more than the state-required minimum to protect assets such as your home and savings.
Medical Payments or Personal Injury Protection (PIP)
This coverage pays for the treatment of injuries to the driver and passengers of the policyholder's car. At its boardest, PIP can cover medical payments, lost wages, and the cost of replacing services normally performed by someone injured in an auto accident. It may also cover funeral costs.
Property Damage Liability
This coverage pays for damage you (or someone driving the car with your permission) may cause to someone else's property. Usually, this means damage to someone else's car, but it also includes damage to lamp posts, telephone poles, fences, buildings, or other structures your car hit.
Collision
This coverage pays for damage to your car resulting from a collision with either another car or an object or as a result of flipping over. It also covers damage caused by potholes. Collision coverage is generally sold with a deductible of $250 to $1,000. The higher your deductible, the lower your premium. Even if you are at fault for the accident, your collision coverage will reimburse you for the costs of repairing your car, minus the deductible. If you're not at fault, your insurance company may try to recover the amount they paid you from the other driver's insurance company. If they are successful, you'll also be reimbursed for the deductible.
Comprehensive
This coverage reimburses you for loss due to theft or damage caused by something other than a collision with another car or object, such as a fire, falling objects, missiles, explosion, earthquake, windstorm, hail, flood, vandalism, riot, or contact with animals such as birds or deer. States do not require that you purchase comprehensive coverage, but if you have an auto loan, your lender may request that you carry it until your loan is paid off.
Uninsured and Underinsuranced Motorist Coverage
This coverage will reimburse you, a member of your family, or a designated driver if one of you is hit by an uninsured or hit-and-run driver. Underinsured motorist coverage comes into play when an at-fault driver has insufficient insurance to pay for your total loss. This coverage will also protect you if you are hit as a pedestrian.
---
Want more information on insurance services or want to get a free quote? Visit our partners at TruStage Insurance to see what they have to offer and save you money while keeping you protected.
---
RESOURCES
Rates, terms, and conditions are subject to change and may vary based on credit worthiness, qualifications, collateral age, and conditions. The APR will be disclosed prior to an advance being made on a loan.

« Return to "Blog"
Go to main navigation