Home
> Understanding Mortgage Rates and What You Need to Know When Purchasing or Refinancing Your Home
Understanding Mortgage Rates and What You Need to Know When Purchasing or Refinancing Your Home
Whether you're buying a home or refinancing your current mortgage, it's a good idea to understand what affects mortgage rates so you can make the best decision for you.
Mortgage rates are dependent on several factors that include things you can control like your credit score, the type of home loan (Conventional, FHA, VA, etc.), down payment, the loan term, and/or the type of interest rate (fixed rate or adjustable-rate mortgage).
Mortgage rates are also dependent on factors that you can't control, such as the economy. Some of the economic factors that could affect your mortgage rate are economic growth, inflation, housing market conditions, and monetary policy.
Interest rates are an important part of making an informed decision when buying or refinancing your home and with rates on the rise, now could be the perfect time to secure a lower rate on your home loan. What else should you consider before you refinance or purchase your home? We're sharing:
1. When to Refinance Your Home
If you have been in your home for five years or more, and have equity built up, you may be thinking about refinancing. Refinancing your home can be beneficial if:
You can reduce your interest rate by 1% or more. A 1% cut in your interest rate can save you thousands of dollars in the long-term. For example: If you have a 15-year, mortgage of $150,000 with a 5% interest rate, it will amass about $63,000 in interest over the life of your loan. If you compare that to $49,700 in interest at 4% on the same home after refinancing, you'll be saving about $13,800 in interest payments.

You need more wiggle room in your monthly budget. A shift in your personal life like paying for medical bills or sending your kids to college can impact your budget. Refinancing your home loan can lower both your interest rate and your monthly home loan payment giving you the ability to finance your more immediate needs.

You can make the switch from an adjustable-rate mortgage (ARM) to a fixed rate mortgage. If the rate on your ARM is close to increasing, it's a good time to secure a fixed rate. Not only will you continue to save, but you'll also gain the benefit of having predictable, monthly payments.
Refinancing? You'll need to provide the following during the refinance process:
A copy of your deed
Two years of W-2 forms (for each borrower) or 2 years of tax returns
One month of pay stubs (for each borrower)
Payoff balance of your current mortgage
Proof of assets
2. Assets Homebuyers Should Have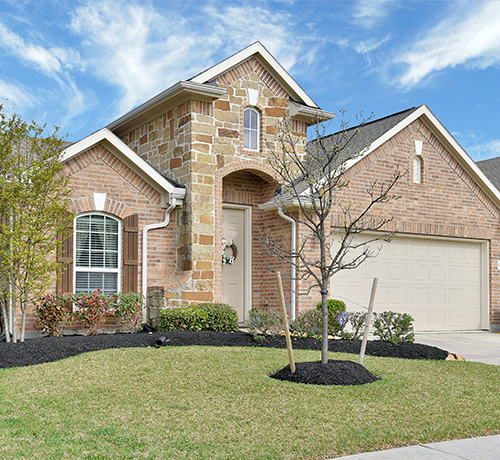 Whether you're new to the home-buying process or are planning to upgrade to a larger home for your growing family, having the following assets before you begin your house hunt will help make the home-buying process go smoothly:
A steady income. Proof of a steady, reliable income shows the lender your ability to afford a monthly mortgage payment and you are a low risk for defaulting on a loan. Typically, lenders want to see a work history of at least two years at your current employer or in your current field of work. If you're self-employed, you may be required to show a longer length of work history.

Low debt-to-income ratio. Lenders will look at the ratio of your monthly debt obligations (student loans, car loan, credit card balances, personal loans, etc.) and compare it to your gross annual income — also known as your debt-to-income ratio. Keeping this ratio as low as possible will show that you're able to afford your mortgage payment along with your other monthly expenses.
Tip: To get the best rate possible for your home loan, make sure your monthly debts (including the estimated mortgage payments) are no more than 43% of your total gross income. Carrying a high debt-to-income ratio will make it harder to qualify for a home loan. Before you begin your house hunt, work to pay off current debts and lower your debt-to-income ratio.
A good credit score. Your credit score is the primary way lenders gauge how well you've managed your credit, loans, and debt in the past. Scores fall on a scale of 300-850. While a credit score of 670-739 is considered good, applicants with a score of 740 or higher are most likely to receive better than average rates from lenders.
Tip:
You are entitled to one
free credit report
each year from each of the major credit agencies —
Equifax
,
Experian
, and
TransUnion
. Before you begin house-hunting, check your credit score and work to improve it by paying off debt, paying bills on time, and avoiding opening or closing any lines of credit.
Cash for a down payment. The money you plan to spend as your down payment should be in the form of cash that you can easily access (not a CD or share savings account with withdrawal fees). It can be tempting to put all or part of the down payment on a credit card, but this will affect your debt-to-income ratio, ultimately lowering your credithworthiness.
Tip: In order to get the best loan rate and avoid paying PMI (Private Mortgage Insurance) on a conventional loan, you should save up for a down payment of at least 20%. With other strong financial assets — like a low debt-to-income ratio and excellent credit score — you may be able to put less money down and lock a decent mortgage rate, but you'll still be taking out a larger loan and will have to pay more in interest on the larger principal over the life of the loan.
Cash for closing costs. It's smart to allocate some of the money you've saved up as cash for paying closing costs. Closing costs include loan origination fee, title search and recording fee, appraisal fee, inspection fee, property taxes, and more. While these costs vary, they typically fall between 2% and 5% of a home's purchase price.
Tip: While you can sometimes roll costs for closing into your home loan, you can avoid a higher monthly mortgage payment and possibly a higher interest rate if you pay them up front in cash. You may also pay these fees with monetary gifts from relatives or by negotiating with the seller to have them pay for closing costs.
Members First Credit Union of Florida's Home Loan Programs
We'll lend a helping hand to make your dream of home ownership a reality or help you pay off your mortgage quickly with the right mortgage refinance program for you.
Learn More or Get Pre-approved for a Home Loan from Members First
Learn More or Get Pre-approved for One of Our Mortgage Refinance Programs
---
---
RESOURCES
APR = Annual Percentage Rate. All loans are subject to credit approval. Rates and terms are based on individual credit worthiness. Terms and conditions apply. NCUA Insured. Equal Housing Lender. NMLS# 405711.

« Return to "Blog"
Go to main navigation