Home
> Tips to Help You Buy Your First Home
Tips to Help You Buy Your First Home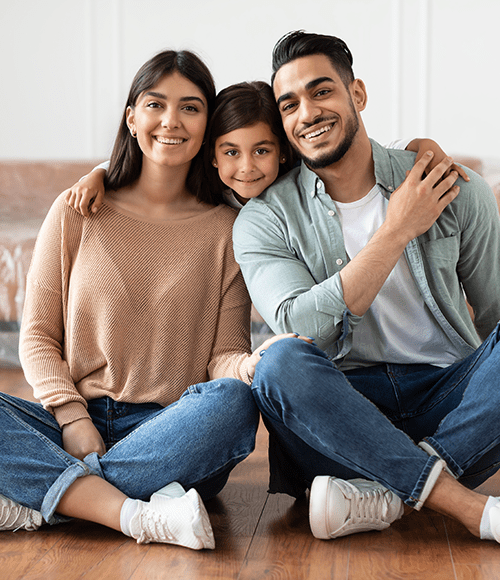 Are you thinking of buying a home this year? We've put together a few tips to help lay the foundation to a rewarding home-buying experience.
Check Your Credit Score
Do you know your credit score? If you're in the market to buy a home, your score will help to determine the loan and interest rate you qualify for. Understanding your credit score can help you better understand the role your score plays in your financial life. Checking your credit score will allow you to identify red flags, like a low score or credit accounts that you may not be aware of, so that you can work to address any issues before you apply for a mortgage.
Understand Your Finances
It's always good practice to document your finances (income, liabilities, and assets), but this practice is especially important when you're planning on purchasing your first home. Your income, liabilities (debts and financial obligations), and assets, are key to helping your lender determine what you can afford. Understanding your spending habits will help paint an accurate picture of your finances. Do you have enough money saved for a down payment or closing costs? If your spending habits aren't aligning with your goals, you'll want to adjust where you can so that you can start saving to cover these costs. Speak with a financial service representative about your options to make sure that you're choosing the mortgage that best fits your budget now and in the future.
Ask Questions
Buying a home, whether you're a first-time homebuyer or have purchased multiple homes in the past, is a major milestone and one of the most important and biggest purchases you'll ever make. So, if you're unsure about any step in the homebuying process, ask questions. Your credit union is here to help with any financial questions or concerns you may have. Speaking with a financial service representative can help you plan, simplify, and streamline the process of purchasing your home.
Learn More or Contact Us Today!
Go here to learn more about our home loans and the home-buying process or speak with a credit union representative. To speak with a Members First credit union representative in our loan or mortgage department, please call (850) 434-2211 and select option 2. Our Member Information Call Center hours are Monday-Friday, from 8:30-4:30 p.m.
---
« Return to "Blog"
Go to main navigation