Home
> The Pros and Cons of Refinancing Your Auto Loan
The Pros and Cons of Refinancing Your Auto Loan
Whether your goal is to lower your monthly payment, pay off your loan faster, or get cash for an emergency — refinancing your auto loan is a big financial decision. While refinancing your auto loan can save you money by reducing your interest rate and lowering your monthly payment — potentially putting more money in your pocket immediately and over time — there can be a few drawbacks. If you're thinking about refinancing your vehicle, weigh out the pros and cons. We're sharing the breakdown so that you can make the best possible decision for you.
The Pros
You Can Lower Your Monthly Payment
If you have a car payment that's too large for your budget, refinancing your auto loan can reduce your monthly loan payment. By extending the term of your loan, refinancing can help by reducing your monthly payments by around $100 or more. By extending the term of your loan, you may pay more in interest over the life of the loan. However, having a lower payment due each month on your auto loan can free up funds to pay off other higher-interest debt or help through times of financial difficulty like a sudden drop in income.
You Can Shorten the Length of Your Loan
If your income has increased since purchasing your car or you didn't get the most favorable terms when you first purchased your car, you should consider refinancing your auto loan to a shorter term and lower interest rate to pay off your loan sooner. While you can pay more than your current monthly payment on your auto loan, refinancing can help to direct more of your payment to principal, saving you more.
You Can Get Cash in Hand Quickly
If you need cash on hand quickly, you may be able to use your car's equity (the value of your car minus the amount you owe on it) to borrow money with a cash-out auto refinance.
For Example: If your vehicle is worth $20,000 and you have $10,000 remaining to pay on your auto loan, you could refinance your loan for $15,000 and take $5,000 in cash to use to pay medical bills or pay off higher-interest debt.

The Cons
You Could Pay More in Interest or Have to Pay Fees
Refinancing your auto loan to a longer term to reduce your monthly payments could mean paying more in interest fees over time. Also, some lenders may penalize you for paying off a loan early. Additionally, you may be charged state fees to re-register your vehicle or transfer the title.
Your Credit Score Could Drop — Temporarily
Since lenders need to check your credit before approving you for an auto loan refinance, your credit score could dip because of the inquiry. However, the drop should only be a few points and is temporary. Making your monthly payments in full and on time should offset the minor hit to your score.
You Could End Up Upside Down
Being upside down (or underwater) on your auto loan means that you owe more than what your vehicle is worth. Being upside down may not hurt you if you're able to keep up with payments and keep your vehicle until the loan is paid off. However, being upside down can impact you negatively if your car is totaled or you need to trade in your vehicle for something cheaper, causing you to have to pay negative equity.
Is Refinancing Right For You?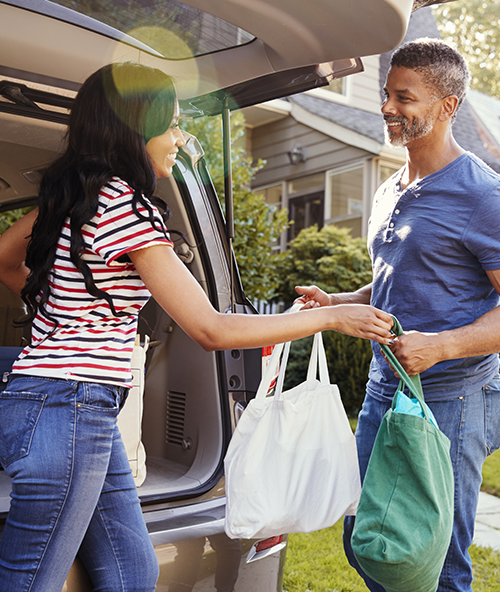 When is a good time to refinance your auto loan? How can you best determine if refinancing is a good idea for you? Based on the pros and cons of refinancing your auto loan, it makes sense to refinance your auto loan:
If Your Interest Rate is Much Higher Than the Rate to Refinance
If you purchased your vehicle at an interest rate around 6% or more, refinancing to a lower rate can help you to save money over the life of the loan. Getting financing directly from your credit union, instead of a dealer, can help you get the most competitive rate.
If Your Credit Score Has Improved
If your credit score was less than stellar when you first purchased your vehicle, it's likely that you were approved for a loan with a much higher interest rate. If you've been working to build your credit score since then, with on-time and in-full payments, you'll likely have a higher credit score — making you eligible for a better interest rate if you refinance.
If You Need Cash for An Emergency or Debt Repayment
Refinancing your auto loan can give you the cash you need to pay for unexpected medical bills, repairs, or pay off higher-interest debt.
If Your Lease is Close to Expiring
Most lease deals have an option to buy the vehicle after a certain point, and refinancing can help you buy your lease. Crunch the numbers and make sure the new monthly payments on your vehicle are more affordable than leasing another car.
---
Now that you know the pros and cons of refinancing your auto loan and when refinancing your vehicle can best benefit you, shop rates and do the math. If you are approved for a better rate elsewhere, in some cases, your financial institution may be able to match that rate.
We'll Lend A Helping Hand
Love your car but not your rate? Refinancing is quick, easy, and could save you money.
If you have questions about how to get started or would like to speak with someone to find the best solution for your situation, our financial representatives at Members First Credit Union of Florida are here to help. Give us a call at (850) 434-2211 and select option 2, to speak with a representative from our Loan Center, or drop by one of our branch locations.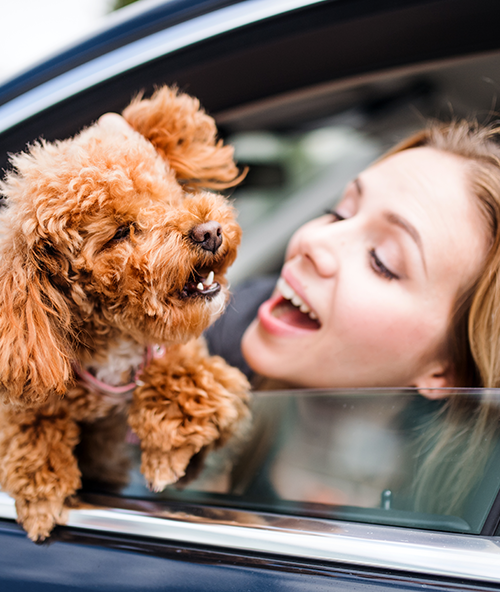 Ready to Get Started?
If you're ready to start the application process, here's what you'll need:

Copy of current registration

I4 day payoff from current financial institution (If currently financed)

Paper title (If paid off)

Proof of insurance

Proof of income

Viewing of vehicle required

$5.00 opening deposit and identification with current address is required for non-members
---
---
RESOURCES
Rates, terms, and conditions are subject to change and may vary based on credit worthiness, qualifications, collateral age, and conditions. The APR will be disclosed prior to an advance being made on a loan.

« Return to "Blog"
Go to main navigation