How to Stick to Your Holiday Budget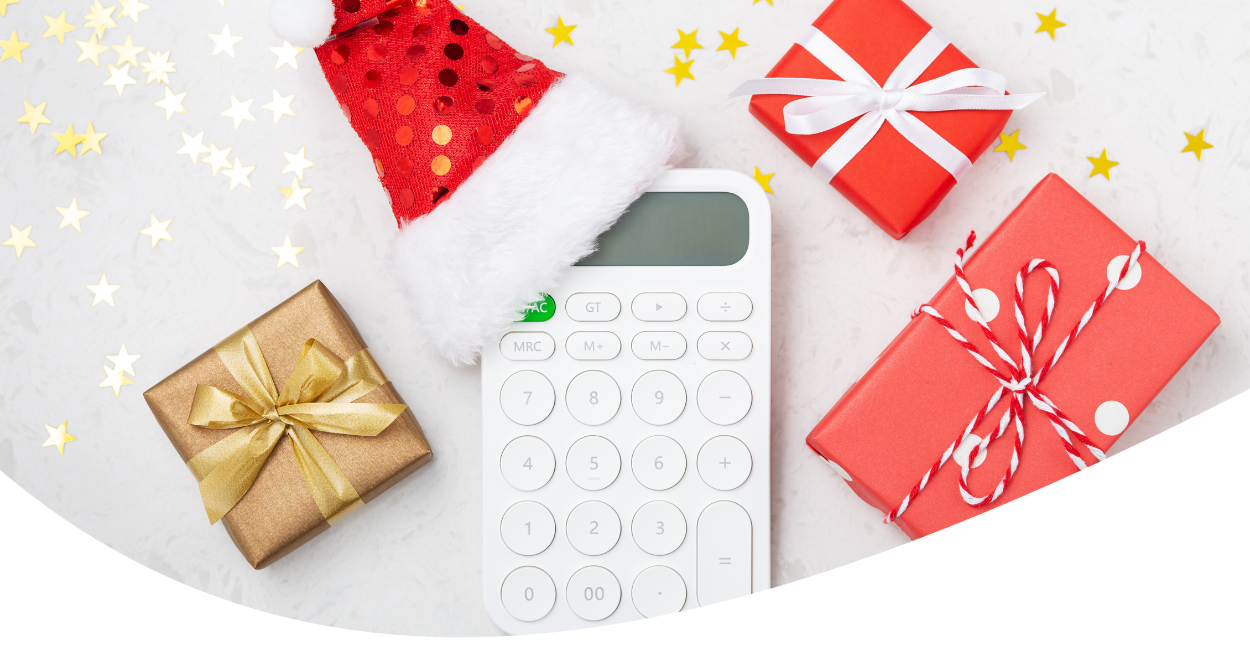 There is something magical about the holidays — giving thanks and sharing gifts — but, sometimes the most wonderful time of the year can feel like a financial nightmare. While your expenses are likely to increase during the holidays, with proper budgeting, it doesn't have to hurt your wallet. We're sharing steps you can take to create a realistic holiday budget and how to stick to it.
Creating A Realistic Holiday Budget
Building a budget sounds more daunting than it has to be, especially if you already have a budget that you follow throughout the year. To get started on your holiday budget:
Take a look at your holiday spending last year by checking your budgeting app, looking at statements, or logging into internet banking to view purchases from November and December or October through December — whenever you started shopping.
Total your expenses for those months and subtract for your typical monthly expenses (housing, utilities, subscriptions, and other bills). This will give you an estimate of what you spent for the holidays last year and provide you with an idea of what you can realistically expect to spend this year.
How to Stick to Your Holiday Budget
Once your budget for holiday spending is set, you can start spending with a clear goal in mind. To help you stick to your budget, you should:
Consider setting expectations for family and friends

With the cost of nearly everything on the rise, the holidays may look a little different this year than they did last year. With that in mind, it's good to set expectations for friends and family members you normally exchange or give gifts to around the holidays. Discuss the idea of having a Secret Santa instead of exchanging gifts with everyone, consider limiting the number of gifts or setting a spending limit for gifts. While conversations about finances can be extremely difficult, don't be afraid to talk to your family about your personal financial goals. Having an honest discussion about your goals and expectations can be a good way to talk about the spirit of the season and how you can show you care in other ways.

Make a list and check it twice

Once you have a good picture of what the holidays will look like this year, make a list of expenses for the season. Start by listing out who you're getting gifts for and what they might like. With a gift list handy, you can concentrate on finding deals instead of thinking about who or what you might be forgetting. Consider factoring in items like wrapping paper, bows, decorations, stocking stuffers, etc., so the cost of those items, don't sneak up on you.

Keep track of your expenses

Like with your day-to-day finances, it's important to keep track of your holiday expenses to make sure that you don't exceed your budget. Shop around the stores and at reputable online retailers to find the best deals. Take advantage of your credit card rewards while you shop around. It's easy to earn rewards while you do your holiday shopping and if you have enough points saved up, you may also be able to redeem rewards for gifts, merchandise, or to help pay for purchases at the store or as a credit on your card balance. If you have trouble controlling yourself, use cash or consider using a gift card to make your holiday purchases.

Avoid extra shipping fees

Every year more and more consumers are shopping online instead of in-store. Some retailers offer free shipping to members of their store's rewards program or if you spend a certain amount at checkout. For stores that don't offer free shipping, look for free in-store pickup options. Additionally, some retailers offer 2-day shipping. However, that doesn't typically factor in processing and shipments tend to take longer this time of year, so you should take that into account when you shop. Shop early to avoid having to pay for expedited shipping.

Plan ahead for next year

While your shopping this holiday season and tracking your holiday expenses, keep next year's budget in mind. Take note of what is and isn't working with your budget. If you don't have one already, set up a savings account just for your holiday expenses so you're not dipping into your emergency fund, using money that earmarked for other expenses, or overextending yourself financially. Automate your holiday savings by having an amount directly deposited into your account each paycheck or every month.
---
---
RESOURCES
« Return to "Blog"
Go to main navigation