Home
> Home Renovations That Will Improve Your Home's Resale Value and Renovations That Won't
Home Renovations That Will Improve Your Home's Resale Value and Renovations That Won't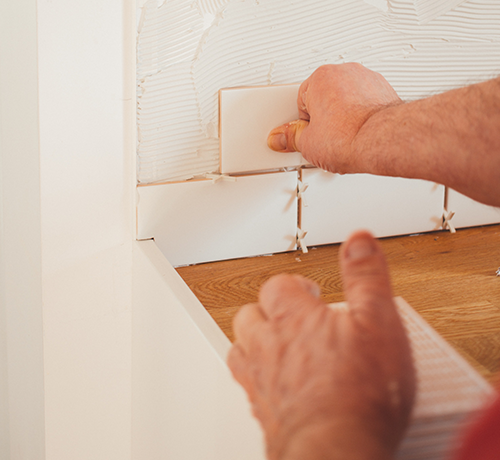 If you've recently purchased a fixer-upper or have lived in your home for a few years, you likely have a list of upgrades and home improvements on your to-do list. Whether you've tucked some money away for a specific project or secured a Home Equity Line of Credit (HELOC) for ongoing renovations, it can be difficult to decide on which project to prioritize. Jumping in headfirst and blindly improving your home is rarely a good thing. There are some home improvements that seem like a great idea, but don't justify their worth in terms of your home's overall value. Home value is critical if there comes a time that you put your house on the market, and a large portion of that value is based on improvements that you make to your home over time. While your home should be that — your home — scaling back on elaborate and custom projects may make better sense if it maintains or increases your home's value. One of the best ways of judging the value of home improvements against the cost is with Remodeling magazine's annual Cost vs. Value Report.
What is Cost vs. Value?
Cost vs. value compares the average cost of remodeling with the value that the project(s) retain at resale.
For example: Converting your garage to extra living space typically has a low cost to value rating. Costs for garage conversions are high because there's a lot of things needed to complete the project. Electrical work, flooring, lighting, and insulation — to name a few. However, from a resale standpoint, converting your garage to extra living space has a low value, especially if the buyer wants to turn the space back into a garage.
What Home Renovations Will Improve Your Home's Resale Value?
Even if you don't plan to put your home up for sale anytime soon, it's a good idea to maintain or increase the value of your home. According to Remodeling magazine's 2021 Cost vs. Value report, these six upgrades to your home can really pay off:
1. Manufactured Stone Veneer.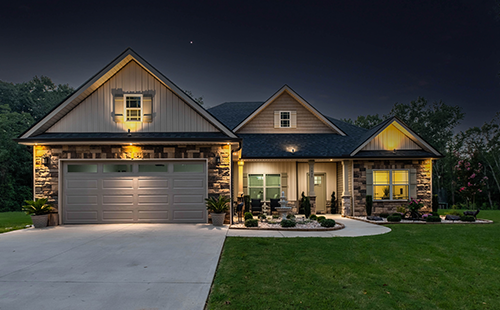 Adding curb appeal to your house will not only bring you pleasure but also improves the value of your home. If your house has vinyl siding or clapboard, consider replacing it with stone veneer. While this project can be pricy, a little goes a long way. You don't have to replace the entire exterior of your home to make an impact. Instead, mix textures — install the stone veneer on the base of your home, creating a lovely stone wainscoting and concentrate on your entryway or an architectural bump out.
2. Garage Door Replacement
You know your home's curb appeal not only determines how welcoming your home appears, but also can improve the value of your home. Knowing this, your first thought may be to upgrade your yard. Beautiful landscaping is great, but one thing that can get overlooked and brings with it a large return is the value of a new garage door. The cost of replacing your garage door is moderate and typically, sellers will see a 92.8% return for their efforts.
3. Minor Kitchen Remodel
Did you know the kitchen is one of the first rooms potential buyers imagine themselves in? Kitchen renovations can be costly — leaving you with multiple cases of sticker shock — but improving the design and functionality of your kitchen can pay you back with more than dollars (when you sell). While you don't have to have a beautiful kitchen to cook tasty meals, you're sure to enjoy the years you live in this well-used space more with a few updates and you don't have to break the bank. Major kitchen updates can cost up to six figures and increase the value of your home, but don't give you as much of a return. Minor updates like refinishing or resurfacing your cabinets, updating hardware, repainting the walls, or updating dated appliances are small changes that can make a big impact. Expect to get about a 70% return for your minor kitchen remodel.
4. Vinyl Windows
As a homeowner, you want to make lasting investments for your home. And, while there are pros and cons to every type of window, compared to other window materials, vinyl windows are low maintenance and can last anywhere from 15 to 45 years.
For example: Wood windows will require regular maintenance like painting to keep the windows looking new. Vinyl windows, however, will hold its color for years with very little maintenance.
Opting for a high-quality vinyl window can also save you money since they are energy-efficient and less expensive than new wood windows. To get the best bang for your buck, choose insulated, low-E, simulated-divided-light vinyl windows with custom-color finish. Homeowners, who are ready to sell, should get back around 66.6% of this improvement cost.
5. Fiber Cement Siding
If you've been neglecting the outside of your house, consider replacing your worn siding with something more modern. Fiber cement cladding is non-combustible material that requires very little maintenance once installed and painted. While this project can be costly, it will give you a 65.7% return at sale.
6. Wood Deck Addition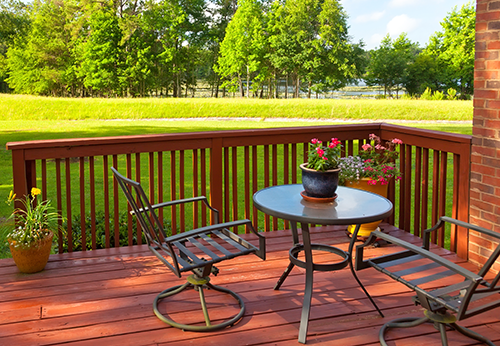 Replacing the stairs to your backyard with a pressure-treated wood deck is a great way to enjoy the outdoors and add value to your home and your lifestyle. Your wood deck addition is the perfect place to entertain guests, grill, sunbathe, relax with a good book and a glass of sweet tea or lemonade, or just sit and listen to the sounds of nature while you unwind from a stressful day.
What Home Improvements Don't Add Value at Resale?
Some improvements to your home while essential, may not add value to your home, but rather maintain your home's value. Other improvements may be perfect for your lifestyle, but are considered non-essential, unappealing, or too much of a bother, to the majority of potential home buyers. Here are a few upgrades that seem like they add value to your home, but typically don't:
1. Swimming Pools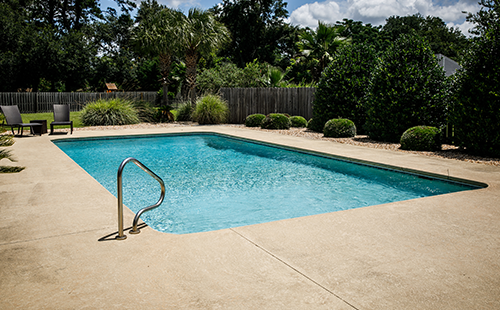 An at-home swimming pool sounds wonderful and exciting, especially with the weather in Florida. But while you and your family will certainly enjoy a pool, when you take into consideration the cost of maintenance, insurance requirements, and the loss of backyard space, prospective home buyers might see it as a maintenance hassle and safety hazard. The average cost of installing an inground pool averages between $35,000 to $60,000 in Florida, so unless you and your family will use it and enjoy the pool regularly and you plan to stay in your home for more than five years, it may be better for you to invest in a membership at your local pool.
2. Invisible Improvements
Projects like updating the HVAC system, replacing the gutters, and updating the plumbing are essential to maintaining your home. Compared to other improvements like renovating a kitchen, the changes aren't obvious. Besides that, many home buyers expect the home's plumbing or HVAC system to be in good working order. While it's smart to stay on top of these projects, don't expect to get much return for them if you're selling your home. Instead, think of these updates as your way of protecting your home's current value.
3. Overbuilding for the Neighborhood
Adding a major addition to your home like an extra bedroom, study, or an additional floor, may work for you, but for resale purposes, you should consider and compare other homes in your neighborhood. Are the improvements you're planning outside of the norm for the other houses on the block? Typically, the price per square foot should line up with that of neighboring houses. Home buyers don't want to pay $400,000 or more for a house in a neighborhood where the average sale price is much lower — no matter how grand and luxurious the home is.
4. High-End Upgrades That Are Inconsistent Around the House
If you're updating your house in the hopes of netting a sale, it's important to be deliberate and consistent with your home upgrades. Completing a major kitchen remodel with top-of-the-line appliances can increase the value of your home, but if the bathrooms have dated fixtures and the rest of the home is covered in worn carpet, it may give the impression that your home is unfinished. Most buyers want a move-in ready home and may worry about the effort and cost it would take to update the rest of the house to match.
You should also think carefully about creating specialized rooms in your home, such as a fully equipped media/gaming room with built-in surround sound and high-end electronics. If you plan on staying in your home for a long-time, your media room will probably add value to your lifestyle, but for buyers, a room like this may be considered unnecessary and won't fetch you more for your house.
5. Wall-to-Wall Carpeting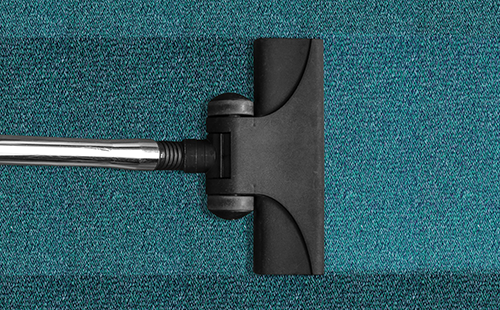 While you may enjoy wall-to-wall carpet because it's soft, plush, and warm on your toes, most home buyers cringe at the thought. Many people dislike carpet because it holds dust and allergens, is difficult to clean, and because it can retain moisture that creates mold. If carpet is the primary flooring throughout your home, it can actually lower your home's value.
6. Luxury Master Suites
In some cases, a large master suite with a big bathroom and walk-in closet is a big selling point. However, if the expansion of your master suite cuts into other rooms of your home — turning a three-bedroom home to two — it's likely you will not recover the cost when you sell. Generally, homes with more bedrooms fetch a higher price and get more views than homes with fewer bedrooms.
---
While you should definitely consider Cost vs. Value during your home renovation process, don't let it be the only thing that guides you. If you plan on living in your home for years to come, it's important to remember that your house is your home. Ultimately, you want to create a space for yourself that you're comfortable in and that you'll enjoy.
We'll Lend a Helping Hand
If you're wondering how to start making your house into the home of your dreams, our lending professionals at Members First Credit Union of Florida are here to help with any questions you may have or fund your home improvements. Call us at (850) 434-2211, and select option 2, or stop by one of our branch locations.
---
---
RESOURCES
APR = Annual Percentage Rate. All loans are subject to credit approval. Rates and terms are based on individual credit worthiness. Terms and conditions apply. NCUA Insured. Equal Housing Lender. NMLS# 405711.
Home Equity Disclosures: Home Equity Early Disclosure & What You Should Know About HELOCs.
MORTGAGE LOAN OFFICER IDENTIFIER LISTING.
« Return to "Blog"
Go to main navigation