Home
> Checking Your Balance Isn't Enough — Why You Shouldn't Ignore Your Account Statement
Checking Your Balance Isn't Enough — Why You Shouldn't Ignore Your Account Statement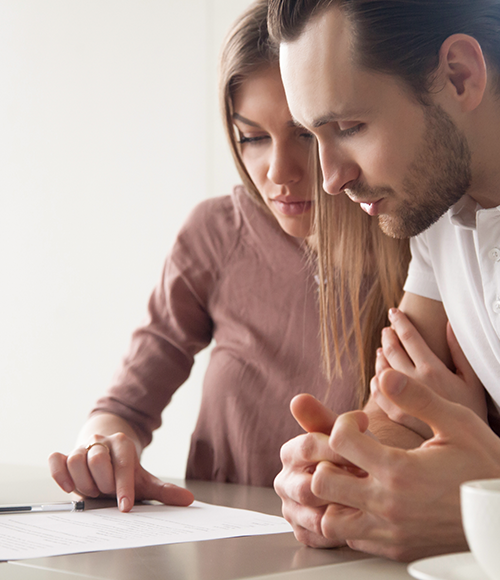 Online banking has made it simpler to do day-to-day tasks like paying bills, viewing your balance, making remote deposits, and more. But, even with these improvements and innovations to your banking experience, balancing your account(s) can easily be forgotten. Balancing the books isn't a pleasurable experience for most, but it's important to keep track of what goes in and out of your account(s).
Many people believe that the notifications they get from their financial institution like text transaction alerts or emails notifying you when a large deposit or withdrawal has been to your account are enough. This feature can be useful when activated but you may still miss things like smaller payments or fees that don't trigger a notification. Using your digital or physical account statement provides a more accurate financial picture.
Here are a few more reasons why you should check your account statement(s) regularly:
1. Spot suspicious or fraudulent activity on your account early.
Logging into your internet banking or credit union/banking mobile app daily or weekly gives you a quick way to spot suspicious or fraudulent activity on your account(s). If you're just looking at your account balance and not checking each transaction, it's possible to miss unauthorized charges. Often, fraudsters will make a small transaction just to see if the account is legitimate. If the transaction goes through, they know that they have access to an active account.
2. Avoid fees.
If you don't regularly review your accounts, you may be unaware of just how much you're spending on fees. Minimum balance fees, overdraft fees, non-sufficient funds (NSF) fees, and dormant/inactivity fees can often be avoided by balancing your account(s) and reviewing your account statement or transactions on a regular basis. Knowing what's going in and out of your account will help you to avoid overdraft or NSF fees. If you haven't done a transaction on your account in a while, you'll also spot any dormant/inactivity fees early on.
Account requirements and fees vary from institution to institution. At Members First Credit Union of Florida, you're provided account disclosures and a schedule of fees when you first open your account. We understand that paperwork can be misplaced or thrown away, so you can always request a copy of your account disclosures and fee schedule by contacting us. Also, depending on the situation, fees may be waived. This is usually done on a case-by-case basis.
3. Catch a missed payment.
Sometimes payments you make don't post to your account correctly, or at times you may even forget to make the payment altogether. If you're not checking your account transactions or statement regularly, you may not even realize something is amiss until you receive your next bill — late charge included. Making it a point to check your transactions and review your statement may help you avoid late charges and possible damage to your credit score.
4. Fix errors.
No matter how much technology progresses, errors are a part of human life. A transaction can be recorded for the wrong amount or charges may continue to appear on your statement even though you cancelled your gym membership or streaming service subscription. The sooner you know about these errors or errors like them, the sooner you can get them corrected.
5. Keep track of policy changes, program changes, or rate increases.
Did you get a low rate on a new credit card? In some cases, it's an introductory rate that will increase after a limited time — usually six months or a year. Knowing when that happens is important. If you haven't been tracking the date, you may find the rate change on your credit account statement.
Policy changes or program changes may also be mailed to you with your account statement for credit cards or other types of accounts (like savings and checking). Review all your mail from your financial institution to make sure you aren't missing anything.
6. Access important tax information.
Your account statements contain important information that you may need for your taxes like payments or deductions. For example:
Charitable donations

Tax payments

Business Expenses

Medical Expenses
---
In summary, checking your statements regularly can help you track your spending, spot errors or fraudulent activity, avoid fees, and provide you with important information to aid you in managing your finances.
---
---
RESOURCES
APR = Annual Percentage Rate. All rates are subject to change. Rates and terms are based on individual credit worthiness. Contact a Call Center Representative at (877) 434-6328 or locally at (850) 434-2211 for complete loan terms.
« Return to "Blog"
Go to main navigation