Identity Theft: What to Do If You're a Victim
According to the Bureau of Justice Statistics in a study for the year 2014, about 7% of persons age 16 or older in the United States were victims of identity theft. 86% of identity theft victims experienced fraudulent use of existing account information (e.g. credit card or bank account information). The study also shows that the number of elderly victims increased from 2.1 million in a 2012 report to 2.6 million in 2014. It is needless to say, that identity theft is a growing problem. While you can take steps to help safeguard against identity theft, sometimes even the most careful individual can become a victim. If you've fallen prey to identity theft, you must act quickly, but where should you start? Listed below are steps to help minimize damage and help you regain control of your finances and identity.

Contact the three major credit reporting agencies to let them know that you have been a victim of identity theft.
Once you have done this, you can choose to do one of two options. You can request a fraud alert or a credit freeze. A fraud alert will prevent any new accounts from being opened without your consent. A credit freeze, also known as a security freeze, allows you to restrict access to your credit report. This, in turn, makes it more difficult for identity thieves to open new accounts in your name because most creditors need to see your credit report before they can approve a new account to be opened. For longer protection, you can also put a 7-year fraud victim alert on your credit report.
Call the lost/stolen numbers for your card(s) and/or contact your financial institution.
In most cases, your current card will be deactivated and a new card will be sent to you with a new account number. If your checking or savings account(s) has been compromised, you may need to close the compromised account and open a new one.
Contact your local authorities and file a police report.
Once the report has been filed, make sure to get a paper copy of it. Creditors may want to see a copy of the report.
Monitor your credit report to keep an eye out on new accounts or activity that you did not initiate.
See if there are new inquiries from creditors that you are not aware of. These inquiries happen whenever someone has applied to for a new account, utility service, or has applied to rent an apartment or house. Also check the address information your credit report. Identity thieves will often use another address when making fraudulent account applications. If you find any errors on your report, contact all three major credit reporting agencies through their websites or in writing.
Equifax Information Services LLC
P.O. Box 740256 Atlanta, GA 30374
Experian Information Solutions Inc.
P.O. Box 4500 Allen, TX 75013
TransUnion LLC
P.O. Box 2000 Chester, PA 19016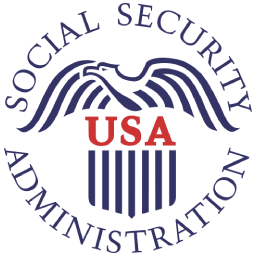 If you believe that your social security number has been compromised, contact the Social Security Administration (SSA).
You may contact the Office of the Inspector General (OIG) SSA by filling out a form located on the OIG's website. They can also be reached by phone, mail, or fax.
Social Security Fraud Hotline
P.O. Box 17785 Baltimore, MD 21235
Phone: 1-800-269-0271 | Hours: 10AM - 4PM EST
TTY: 1-866-501-2101 (For the deaf or hard of hearing)
Fax: 410-597-0118
For more information on what to do if you've become a victim of identity theft, visit the Federal Trade Commission (FTC). The FTC's website has thorough in depth information on who to contact and how to report identity theft. You can also get scam alerts and information on how to get your free credit report from a reputable source.
---
« Return to "BluePrint"
Go to main navigation