How to Prepare Financially to Start a Family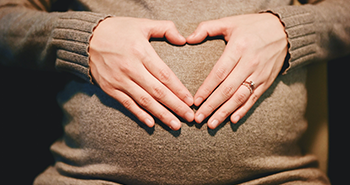 Raising a child is one of the most significant times in many parents' lives. Not only does preparing for a child come with all the excitement of a new family member, but it also comes with a great deal of responsibility. Being financially prepared for a child is much more than purchasing clothes and food. Studies show that raising just one child from birth to age 18 can cost upwards of $200,000. In times of economic instability, it's necessary to plan for the future of your family from the very start. Here are some things to consider:
Making Room for New Things
As you begin to make ready for a child, start by assessing all the things in your home. What can you donate or throw away? With a child on the way, you will need to make room for new purchases. Preparing a nursery or bedroom for a child takes space and money. Buying a crib, baby-proofing your home, and even investing in a larger family vehicle are all things to consider before the baby arrives.
Paying for Childcare
Childcare is the highest costing item for most families raising children under the age of five. When the time comes for you to return to work, or even when your child is out of school for breaks, you will want to have a childcare plan in place. Families typically spend about 20 percent of their monthly income on childcare. Be sure to research the best options. Some employers offer discounts on childcare. Other options include home daycare and nannies shared between multiple families.
Providing Healthcare
Most insurance providers offer plans that are suitable for one or two healthy adults. But now is an important time to determine if your current plan will fully cover an entire family. By reviewing your policies now, you can make the smartest financial choice when covering your growing family. Be sure to talk to your healthcare provider or your employer's human resources department if you need assistance choosing the right plan for you.
Assessing Long-Term Financial Goals
Starting a family can put a hold on many short-term financial goals you had previously set for yourself. Between the costs of childcare and the day-to-day purchases you will need to accommodate your growing family, it may feel like you are continually spending money. It's essential to make new long-term financial goals that include your family's growing needs. These goals can be anything from the cost of family trips to saving for a college education. Setting financial goals for your family now will cause you less stress in the future.
While preparing for a new child can be a fun and rewarding experience, it's important to remember the real work begins when you bring a child home. And while you can never be fully prepared for the rollercoaster of raising a child, you can do your best to be ready when the time comes.
---
« Return to "BluePrint"
Go to main navigation