Vacation Ready Finances in 9 Easy Steps
Vacations are wonderful and whether or not you're having a staycation or going to a different city, state, or country, a vacation, is a good way to gain new perspective, relax, and simply enjoy. Of course it takes some preparations and it gets a little more hectic when you have to plan a trip for more than one person, but that's for another blog. I can't tell you how to handle two kids on a trip to Disneyworld, but I can tell you how to get your finances Vacation Ready.
When I was younger, I didn't really give much thought to all that went into planning for a vacation. My job consisted of making sure my bags were packed, mostly full of toys. My mom would shuffle through my bag, take out a few Barbie dolls, and put in the necessities; shirts, bottoms, undergarments, etc. Even in high school, when I finally mastered the art of packing, even though, I still had a habit of overdoing it (you never know what you'll need), I didn't have to worry about all the financial stuff that comes with not being home to take care of it. I always knew it, but it never fully occurred to me that the world doesn't stop when you're on vacation. There is no pause button when it comes to your day to day responsibilities, including your financial responsibilities and your bills don't go on holiday with you; they still come right on time and expect to get paid right on time. So: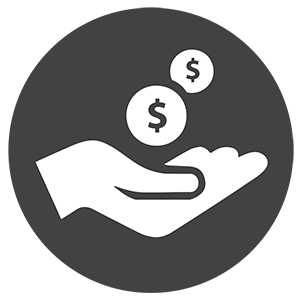 1) Make sure you pay your bills ahead of time. If you use automatic bill-pay, look at all your accounts online to make sure that your payments will be made before the due dates. I have a habit of doing this regardless of whether or not I'm going on vacation. Also, think about infrequent bills such as, annual insurance payments, homeowners due, etc.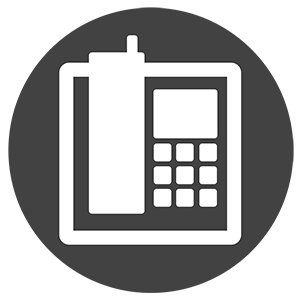 2) Notify your financial institution. If you're planning on using your debit or credit card while you're out of town, it is important to let your financial institution know beforehand. Give the dates and location of your travel(s). Debit and credit cards are constantly being monitored for fraud so transactions that are outside of your hometown can trigger an alert and your debit/credit card could potentially be locked until your financial institution can get in touch with you to make sure you're the one swiping your card, or it could be closed. You may visit a Members First Credit Union of Florida branch near you to notify us or call the call center to let us know when you'll be traveling so we can ensure that you will be able to use your debit/credit card(s).

3) Bring multiple forms of payment. I don't know about you, but I have a habit of not carrying any cash with me. I use my rewards credit card for everything, make a payment on it each paycheck, and make sure at the end of the month I have a zero balance on my card so I don't pay interest. It's a great way for me to keep up with my finances and get something extra just for doing day to day transactions, but it doesn't help me in situations where I can't use a credit card. Add to the mix, being out of town, a situation where you're unable to use your primary means of payment can leave you in quite a jam. For example, some places in Europe will not take debit or credit cards that do not have an embedded security chip or EMV chip (which most American cards do not have currently). What does EMV stand for? Europay, MasterCard, and Visa. Having some cash on hand could make all the difference in this situation or a situation where your debit/credit card is not welcome at all. It is also a good idea to store your cash separately, in the event your card gets lost or stolen and vice versa.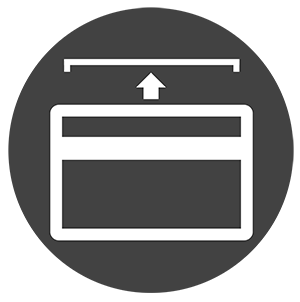 4) Using a debit/credit card? Know your card and your limits. If it's on there, you can swipe it, right? Not necessarily, it depends on whether or not your card is a debit or credit card. Debit cards come with a daily ATM and point of sale limit regardless of the balance in your account. What is point of sale? Point of sale is when a purchase is made with your card as opposed to withdrawing funds from an ATM. These limits may seem cumbersome, but they are done with you and your account's security in mind. Typically, your Members First debit card has an ATM limit of $500 every 24 hours and a point of sale limit of $2,500 every 24 hours. Knowing your limits in advance will give you the opportunity to request an increase if necessary so that paying for your plane ticket online does not restrict your purchasing ability for the day. Your Members First credit card on the other hand, does not have a point of sale limit or an ATM limit. The only limit on your credit card is your credit limit. However, it is important to remember that when you are using an ATM to withdraw cash that the ATM may have a limit on the amount of funds you are withdrawing from it. Also, if you are traveling outside of the country, do research on currency conversion and/or foreign transaction fees, also known as international fees. Both your Members First debit and credit cards charge 1% for each transaction that is done internationally.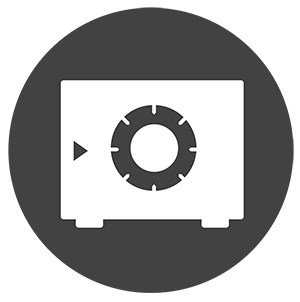 5) Keep important contact information in a safe place. Basically, don't keep all your eggs in one basket. You're on vacation, you're traveling, you're there to have a good time, and admittedly you're probably a little bit out of your element. Granted, losing your wallet or purse with everything in it could happen anywhere and it's a high stress situation regardless of when it happens, but the urgency is greater while you're on vacation, especially if you're traveling outside of the country. All the necessary documents and paperwork that you need to return home, plus your means of payment could potentially be lost forever. I hate to admit it, but my cell phone has all the memory when it comes to remembering telephone numbers. I have memorized probably four phone numbers out of 154 on my phone. I know my husband's number, my number, my mom's (because our numbers are only one digit off from each other), and my work number. In most cases, there isn't a need for me to dial these numbers because all I have to do is click on their name on my phone. I'm not a betting person, but if I was, I would wager that it is the same for most of you. So knowing this, it is a good idea to keep a small paper list of important personal contact information for personal emergencies, in the event that you happen to lose your phone. Also keep the 24 hour lost/stolen number(s) for your debit/credit card(s) in a safe place away from the rest of your cards, so that you'll be able to get assistance immediately if your card(s) are lost or stolen.

6) Be cautious about what you post on social media. It's a great feeling to be able to share events with your friends and family through social media, especially if you don't get to see them all the time, but it also has the potential of harming your wellbeing. Unfortunately, there are malicious minds at work out there that watch for travel posts. So, don't advertise that your home is empty and vulnerable. Save the travel posts and photos for when you get back.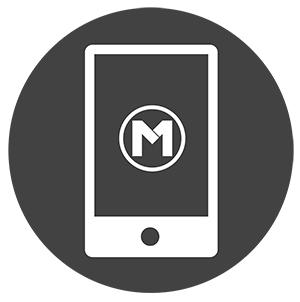 7) Take advantage of the resources available to you. If you have a smart phone, download the Members First Credit Union of Florida mobile app to keep a tab on your spending while you're on vacation. It's a great way to help you stay on top of what is clearing your account and catch any potential unauthorized purchases. You can also view real time information about your credit card with Members First Credit Union of Florida, when you enroll at ezcardinfo.com. If you don't have a smart phone, you can take advantage of the credit union's 24-hour Phone Teller or opt in for text alerts.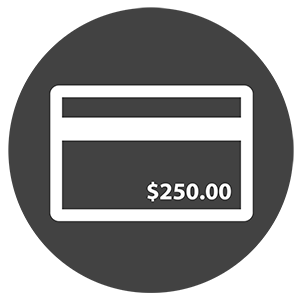 8) Think about a prepaid gift card. A Visa or MasterCard gift card is a safe alternative to take while you're on vacation. No account is attached to the card so if it is lost, you are not losing more than what you have loaded on the card. It is important to note, however, that prepaid gift cards do not have pin numbers so you will not be able to use them at an ATM. Gift cards can be purchased at any Members First Credit Union of Florida branch for a fee of $2.95. Cards are not reloadable and do not work outside of the United States.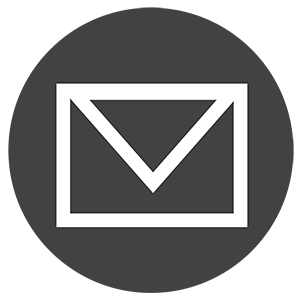 9) Rent a P.O. Box or have your mail held while you're gone. Don't let mail with your personal information, such as account statements, etc. sit in your mailbox while you're away. Protect yourself by either renting a P.O. Box or having your mail held by the post office. USPS can hold your mail for any timeframe between 3 and 30 consecutive days. You can request to have your mail held by them on their website at usps.com or go to your local post office to fill out the proper paperwork. If you opt to rent a P.O. Box, please note that changing your mailing address at the post office (even for a short amount of time) does not mean your address gets changed at your financial institution. To ensure that you do not receive Return Mail fees from statements or other mail that are sent back to Members First Credit Union of Florida, visit a branch near you and speak with a credit union representative about a temporary change of address.
---
« Return to "BluePrint"
Go to main navigation