Operation: Wedding Budget
So, you have the ring and either you said, "Yes," or you received a, "Yes," of some sort. You're in love and you're pumped about starting a new chapter of your life with the person you're going to spend eternity with. The first thing you do after spreading the news to your nearest and dearest, with the possible inclusion of Facebook, Twitter, and Instagram announcements (pictures of ring and couple included), is set the date. After you have that key detail locked down, along with, who you want in your wedding party, and approximately how many guests you expect to have, it's time to set a wedding budget.
Having gone through my own wedding about a year ago and survived the madness, I can honestly say that you can never prepare too much for your wedding day. What most people don't realize when they are planning their wedding or thinking about planning their wedding, is that costs add up quickly. The more you want to have for your wedding, the more money you're going to have to dish out. Below are a few things I learned and found helpful when it came to making and utilizing my own wedding budget:
1) First and foremost, you must determine the amount you really need for your wedding.
What you spend on your wedding will be based on several factors:
The number of people in your wedding party (Maid/Matron of Honor, Bridesmaids, Best Man, Groomsmen, etc.).
The number of guests you plan on having at your wedding.
Your Location
The month of your wedding.
Does your wedding date fall on a weekday or weekend? Is it during the evening or during the day?
Who is paying for your wedding? Do you have help, or are you and your future spouse paying for the wedding yourselves?
How lavish do you want your wedding to be? This includes attire, hair and makeup, decoration, food, entertainment, and whether or not you decide to hire vendors for everything, or DIY.
For general purposes, a good starting point is to budget around $50-$100 a head, one half for catering, and the other for everything else involved in the wedding. For example, if you are planning on having a total of 60 people at your wedding, and you budget for $100 a head, your wedding budget would be $6,000, giving you $3,000 for catering and $3,000 for all other wedding expenses. While it would be incredibly ideal if your numbers did end up going that way, it's not likely, but it is a good place to begin.
2) Do your research.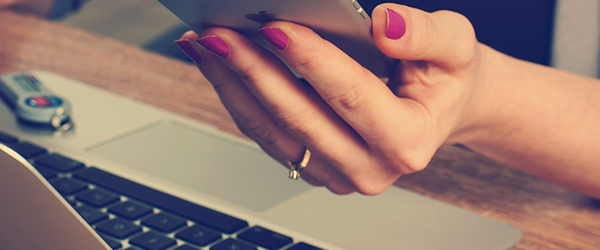 Use a wedding budget planning worksheet or download a wedding app to track your figures and help you decide what you want included and what you'd rather not have at your wedding. Look online to view vendors' websites. Most businesses have a website or Facebook page with reviews, product listings, and how to contact them. If a business does not have prices on their site, call and ask for an estimate. Ask friends who have recently planned their own wedding to have a more personal account of what to expect, as well as current figures of what you should anticipate paying. This will give you a better idea of how much things will cost and help you avoid setting an unrealistic budget for your wedding.
3) Decide on what's important to you and yours.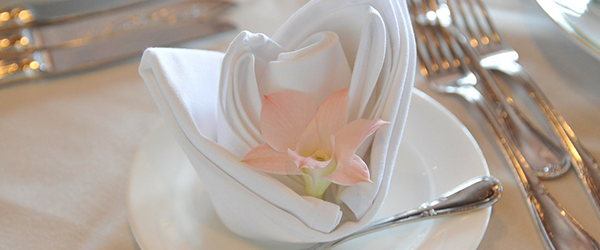 With the wedding location, the dress, the tux, the decorations, the food, the deejay or the band, the photos, etc., throwing a memorable event for your special day can be incredibly daunting mentally and financially. Know right away that you will have to make sacrifices, especially if you have a moderate wedding budget. Focus on two or three key things that you feel are more important to you and your future spouse. If you feel like music and photographs to remember your wedding day are more important than decorations, then cut the cost of decorations for your wedding budget and add more towards getting a good deejay and photographer. Think about weddings that you have attended. What do you remember most about them? Ten years from now, do you want your friends saying, "That was an awesome chair cover and centerpiece," or "The music was great, I danced the whole night"?
4) Open a special savings or checking account for your wedding budget to be housed.
I wish I had been one of those smart brides. You know, one of those girls who planned years and years in advance for the potential day by having money automatically deposited into a separate savings account just for wedding expenses. While I had money saved up in my savings, I was not mentally prepared to drop that all for one day. What my fiancé (now husband) and I decided to do very early on in the planning stage was to open up a joint savings account. We knew we didn't want our parents to have to pay for the wedding, though we would gladly accept whatever help they wanted to give us. We had decided on a wedding date that was roughly 6 months away from our proposal date. So every paycheck up until the big day, each of us would deposit what we could in our joint wedding account. If you and your future spouse have the same timeline, get paid twice a week, and each deposit $100 into your joint account, you would have $2,400 saved to pay your vendors.
5) DIY where you can.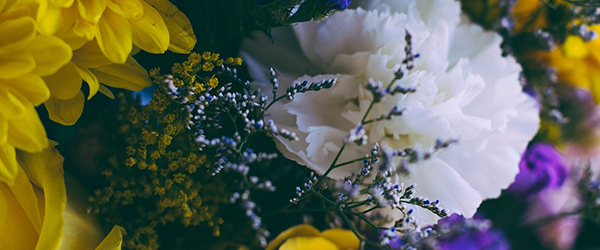 Being in love with art and making art, I knew right away that I wanted to DIY most of my wedding. I designed and printed my own invitations and wedding programs, made most of my wedding decorations, and re-crafted a pair of cheap shoes to make them look fabulous for the big day. I even went as far as learning how to make my own bouquets and centerpieces when I realized probably 75-90% of what I was going to be paying for flowers was for labor. Whether you're crafty or not, I don't recommend being overly ambitious on wedding DIY projects, unless you thrive under great pressure. However, it is good to DIY where you can. Buying fresh flowers in bulk and making your own centerpieces and bouquets, if you're running on a small budget, can save you quite a bit of money. Whether or not you decide to make your own bouquets, another good money saving tip would be to opt for simple, uncomplicated flowers. Exotics, highly prized flowers like roses, and plants that are out of season for your location, mean more money out of your budget.
6) Opt for simple giveaways or ditch them altogether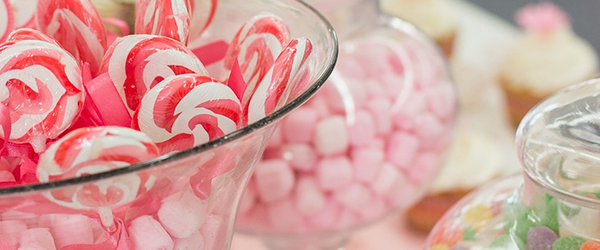 I know that when I'm invited to a wedding, I'm not attending for what the bride and groom are going to give me. I'm there for the simple pleasure of celebrating the love between two people I care about. My personal belief is that it is the couple's day, so I want to be the one giving. But, it is customary to give something to your guests thanking them for being there and being a part of your lives. That is also something I understand, because I wanted to do that my own wedding. The key is not to go overboard. Personalized mementos like John & Ashley Forever coasters or drink Koozies are sweet, but are probably seldom used beyond the wedding day. There is usually a cost for the items, plus cost for personalization, tax, and shipping. Cost per piece may decrease the more you order, but unless you're ordering a significantly large number, the savings difference may not be worth it. An alternative would be to create DIY treat bags with mints or candy. You could even do a candy or snack bar with empty bags that your guests can fill to their desire. This can be more financially economical, and it won't disappoint your guests. And if you're still desiring a bit of personalization on this front, a custom stamp to use on thank you cards or gift/goodie bags, with your and your future spouse's names can be made on Etsy or at an office supply store like Office Depot for around $25-$35 (possibly more for self-inking stamps). Bags, depending on design and make, can be found wholesale online for roughly $40-$60 for a box containing 100 or more.
7) Think about a loan.
If you don't want to compromise on costs for your special day or you find yourself running a little short, think about taking out a loan. The benefit of this would be the opportunity to pay expenses gradually. If you have money built up in your savings, you wouldn't have to drop it all at once, which may be added security for you should you need something to fall back on in time of crisis. With a Members First Credit Union of Florida Lifestyle Loan, you can borrow up to $15,000, with rates as low as 9.95% APR for up to 62 months. Remember to think about your overall everyday budget when contemplating taking out any loan. You never want to stretch your finances too thinly.
APR= Annual Percentage Rate. All loans are subject to credit approval. NCUA Insured. Equal Housing Lender.
8) Going straight to the honeymoon? Add it to the budget.
If you're going straight to the honeymoon after your wedding, there isn't much time for your account to recover from all the expenses. So it's a good idea to budget for potential honeymoon costs in your wedding budget. You may find that you don't need it after the gifts have been opened, and that's great, but it is always much better to be prepared and have something to fall back on.
9) Once you have set your budget, stick to it.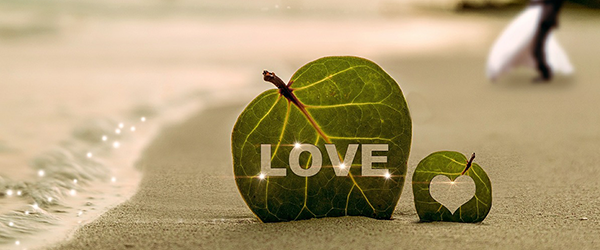 This concept is no doubt easier said than done. Speaking from my own personal experience, something will come up, like things usually do. For example, you think you have a set number of guests, when you're informed that you have to invite so and so and so and so and so and so, two months after you've sent out your invitations. This could mean you have to order more invites and/or account for more heads, meaning a higher reception cost. Maybe the alterations on your dress end up being more than you were quoted. The scenarios are endless, and you'll be tempted to throw caution to the wind because you'll bounce back, right? In a perfect world, maybe. The important thing is to know your budget before shopping and booking vendors. Vendors are well aware that all weddings are not the same, so they will most likely be willing to work with your budget. If they aren't, take your business to someone who will. Try to enjoy the process of planning and don't let it stress you out too much (also easier said than done), because when your big day comes around it will be a beautiful, crazy, blur; one of the happiest days of your life.
---
« Return to "BluePrint"
Go to main navigation